Dr. R. Michael Stone, D.M.D.
Godfrey | Thursday, November 17 2022 |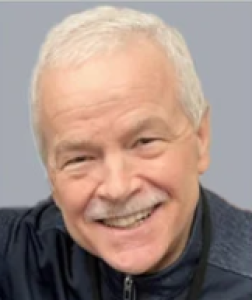 Dr. R. Michael Stone, D.M.D., was born August 27th, 1953, and passed away November 17th, 2022, at age 69, after his long and courageous fight with cancer. Preceded in death by his beloved son Christopher Stone. He was born in Alton, Illinois, and raised with his loving siblings Pat, Kathy, Danny, John, Tommy, Jimmy, and Sara, by his mother Betsy (Allen) Stone, and father, the late Roy Stone. He graduated from Marquette High School in 1972, after which he attended Bloomington Normal University. During this time he worked in the restaurant industry and owned his own painting company. He received his undergraduate degree in biology from Southern Illinois University in Edwardsville, Illinois. While playing rugby there, he met his wife, Sue Ann Kalaskie. They went on to make recipes together, even creating their salad dressing for a restaurant he was overseeing at the time. Mike and Sue Ann were married on May 20, 1978. He attended Southern Illinois University School of Dental Medicine, where he earned his Doctor of Dental Medicine (DMD) degree from 1980 to 1984. He completed his specialty residency at the University of Nebraska Medical Center in Lincoln, Nebraska from 1984 to 1986. This began his passionate and dedicated 32-plus-year career as an endodontist. He practiced as an endodontist in Syracuse, New York before moving to Cleveland, Ohio with his wife Sue Ann, and their four children Michael, Andrew, Christina, and Christopher. Dr. Stone was committed to excellence in his work, field, and practice. He was a long-standing member of the American Association of Endodontists, the Ohio Dental Association, and the Northeast Ohio Dental Association.
He loved music, summer concerts at Blossom Music Center and Cain Park, and Plays at the Cleveland Play House. He loved the outdoors and camping, but most of all he loved spending time with his family, as well as his colleagues, friends, and employees. He was such a compassionate, dedicated, hardworking, kind-hearted, and giving man. There is not one thing he wouldn't have done for his children, wife, family, or loved ones. His humor and love will be so missed. Beloved husband of Sue Ann. Devoted father of Michael (Andrea), Andrew, Christina, and Christopher. Loving grandfather of Tristan, Aiden, and Kaylee. He was loved beyond words and will be missed beyond measure. He was truly one of a kind. We love you so much and always will.
The family will receive friends to pay tribute and celebrate the life of Dr. R. Michael Stone from 4:00 PM - 7:00 PM on Friday, December 2, 2022, at Elias, Kallal, and Schaaf Funeral Home in Godfrey.
A Mass of Christian Burial will be held at 10:00 AM on Saturday, December 3, 2022, at SS. Peter & Paul Catholic Church in Alton.
Dr. R. Michael Stone will be laid to rest at St. Patrick's Cemetery in Godfrey.
In lieu of flowers, donations are suggested for the Dr. R. Michael Stone memorial services in the care of Elias, Kallal, and Schaaf Funeral Home.
Online condolences and guestbooks may be found at www.eliaskallalandschaaf.com.
Obit Provided By:
Elias, Kallal & Schaaf Funeral Home