Dorothy Ingram
Alton | Monday, June 23 2014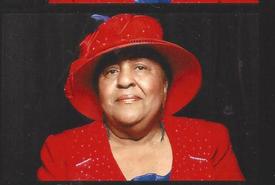 Dorothy Ingram, 78 went home to be with the Lord Monday evening, June 23, 2014 at her home with her family by her side.

Dorothy Reola Warr was born on August 4, 1935 to the union of the late Charles "Jack" Warr and Pauline Remele Finney Gilchrese-Warr in Alton, Illinois.

Dorothy attended and graduated from the Alton Public School System, and was one of the First African American students to attend Olin's School of Cosmetology on the Alton High School Campus. She later attended and graduated from the Scotia School of Cosmetology, East St. Louis, IL. After graduating, she was employed for Owens Glass Works until it closed. She was later employed for the Olin Chemical Corp for over 20 years, and currently assigned as Madison County Election Judge.

May 8, 1955, the former Dorothy united in Holy Matrimony to Archie Lee Ingram, to this union 2 children Sarina Marie and Archie Lamont Ingram were born. They built a salon in their home. They later purchased, remolded, and opened their very own Independent salon at 1300 Central Avenue.

Dorothy accepted Christ at an early age and was baptized at Tabernacle Missionary Baptist Church by the late Reverend Bowers. She united with her husband at St. James Baptist Church. They later untied with Morning Star Missionary Baptist Church later returning to Tabernacle Missionary Baptist Church. She had over fifty years of service: usher ministry, music ministry, deaconess, and mother's board ministry.

She had many loves in life: Christ and church, husband-children-family, beauty trade, Red Hat Society, Merry Hearts Club, National Council of Negro Women, and Bright Hope Order of Eastern Stars Chapter # 85. She was Worthy Matron and held several Grand offices in Illinois.

In addition to her parents, she was preceded in death by: 4 sisters, Lula Burnett, Pauline Cooley, Rosa Lee Shaw, and Rosie Weeden; 2 brothers, Charles and James Gilchrese; a sister-in-law, Margaret Warr; 5 brother-in-laws, Charles Burnett, Robert Cooley, W.C. Shaw, Duce Weeden, and Andrew Willis.

She leaves to cherish fond memories: her loving husband, Archie; a daughter, Sarina Marie Gray of Atlanta, GA; son, Archie Lamont Ingram of Alton, IL; a sister, Irene Willis of Chicago, IL; 3 brothers, Edward (Christine)Warr of Charleston, S.C., Lester Warr, and Sylvester (Yvonne)Warr of Alton; 2 sisters-in-law Ruth and Nellie Gilchrese of Springfield, IL; 5 grandchildren; 3 great-grandchildren; 1 great-great grandchild; and a host of nieces, nephews, cousins, and friends.

Visitation will convene Sunday, June 29, 2014 from 5 until 6:30 p.m. followed by Rites by the Eastern Star Bright Hope #85, and Home going celebration will be Monday, June 30, 2014 at 12:00 p.m. at Tabernacle Missionary Baptist Church. Pastor John W. Buford will officiate. Interment will follow at Upper Alton Cemetery. Guest Signature and condolences are available at www.harrisonfuneralchapel.com
Obit Provided By:
Harrison Funeral Chapel