Dorothy E. Hysten
Alton | Wednesday, August 31 2022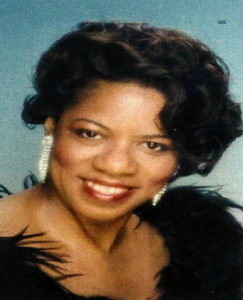 Dorothy E. Hysten, 79, of Alton, Illinois, transitioned on Wednesday, August 31, 2022, in Towne and Country, Missouri.
Dottie was born in Alton, Illinois, to the Reverend (Pastor) Joseph S., Sr., and Adele M. (Welsh) Davenport on January 22, 1943. She went to school in Alton, Illinois. She married Robert Hysten in 1968, and he preceded her in death. She then married James Gray on December 5, 2015.
Dottie began working in area restaurants as a teenager. This helped to foster her love of cooking. She worked as a Certified Nursing Assistant in Illinois and Iowa for many years. This helped to nurture her spirit of hospitality. She was then employed as an insulator at Shell Oil Refinery in Roxana, Illinois. She retired from Shell Oil in 1991.
Dottie learned about Christ at an early age at Morning Star Missionary Baptist Church, where her father was the founding pastor. She continued nurturing her relationship with her Lord and Savior, Jesus Christ, throughout her life. She remained an active church member by working on the culinary committee, as an usher, as a choir member, as part of the Mission Ministry, and helping out anywhere needed. In more recent years, Dottie became a member of The Bridge Church in Alton, IL., under the leadership of Pastor Steven Helfrich. While there, she worked with the culinary, prayer, and greeter ministry.
As a young adult, she was involved with the civic/social groups Elks Club and Ebonite 10. In recent years, she has been a member of the Alton Section NCNW and a lifetime member of the Alton Branch NAACP.
Dottie loved to cook her entire life and was constantly asked by family and friends to prepare her signature dishes; broccoli/rice casserole, cornbread dressing, sweet potato pies, pineapple upside-down cake, and other dishes she made with love.
She was always so excited to bless others with her dishes. This was truly a gift from God.
Dottie was preceded in death by her parents, Joseph S., Sr. and Adele M. Davenport, her brothers, Joseph S., Jr., and John Spencer Davenport, her sister Artermisher (Bea) Joiner, and a grandson, Aaron Michael Thurman.
Dottie is survived by her five daughters and their families, Stephanie (Joe) Elliott of Alton, Illinois, Constance McFadden of Grandview, Missouri, Annette (Bryon) Williams of Godfrey, Illinois, Lisa (Roger) Lovett of Foster Township, Illinois, and Tamara (Bryan) Thurman of Godfrey, Illinois, two sisters, Ida Johnson of Bettendorf, Iowa, and Mattie Southern of Jamestown, Rhode Island.
She has 15 Grandchildren, JeRon (Kacie) Elliott of Webster, NY, JaMar Elliott of Dallas, TX, SFC Marty Lockett of Fort Irwin, CA, Xavier and Christian McFadden of Kansas City, MO, Candace Williams of Alton, IL, Danielle Williams of Belleville, IL, Erikk Williams, Clarence (CJ) Johnson, Jr., and Nathaniel (Sierra) Phillips of Alton, IL, Regiere Lovett (Mike Miller) of Alton, IL, Rianca Lovett of St. Louis, MO, Riley (Straughter) Guthrie of Collinsville, IL, and Bria and Taryn Thurman of Godfrey, IL.
She has ten great-grandchildren, Claire and Lucy Elliott of Webster, NY, Byron Williams, Kaydence and Dakota Tolliver of Alton, IL, and Rya and Rory Guthrie of Collinsville, IL. Clarence Johnson III of O'Fallon, IL., Cherish Johnson of St. Louis, MO., Caleb Lockett of Ridgeland, MS, and her long-term caregiver, Connie Williams of Alton, Illinois. She also leaves a host of nieces, nephews, and friends whose lives she has also touched.
Visitation and funeral services will be on Saturday, September 10, 2022, at Cathy M. Williams & Sons Funeral Home, LLC. Located at 1695 Oakwood Ave., Alton, Illinois, 62002. Visitation will be at 9:00 a.m., and the home-going celebration will begin at 10:00 a.m. Reverend Darrell McCrady, Sr. of Morning Star Missionary Baptist Church, will officiate.
Interment will be at the Upper Alton Cemetery, and the repast will follow at Abundant Life Community Church at 3986 Humbert Rd, Alton, Illinois, 62002.
Obit Provided By:
Cathy M Williams & Sons Funeral Home