Doris Robinson
Glen Carbon | Sunday, April 17 2022 |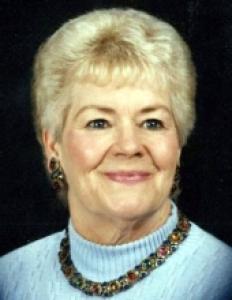 Doris Marie (nee Staggs) Robinson, affectionately known far and wide by "Grandma Doris," born on EASTER SUNDAY, March 31, 1929, in Granite City, IL, passed away peacefully with family by her side on EASTER SUNDAY, April 17, 2022, at her home at Stillwater Senior Living, at the age of 93 years young!
She was the middle child of 5 children born to the late Clarence and Elsie (Hall) Staggs. Doris blessed so many people and was truly a living testament of God's Loving Light, so it's no surprise she was both born and passed on Easter Sunday mornings! She first belonged to Dewey Avenue Methodist Church but moved to Glen Carbon United Methodist several years after moving to that area. She was very proud to be a founding member of New Bethel United Methodist Church in Glen Carbon when it was built in the mid-1980s. She served in many capacities at church but working with children was her biggest passion. When she moved from her home and no longer drove, she initiated Sunday morning church services at Rosewood Nursing Home, and last we heard, it was still going strong. After moving into her new apartment at Stillwater in May 2018, she once again became an integral part of church services there up until last Sunday!
In her younger years, she was an athletic tom-boy, yet beautiful and sexy never shy about strutting her stuff. She was competitive and enjoyed roller skating, roller skate dancing, softball, bowling, and being outdoors. She refused air conditioning until her 50's because she preferred fresh air and spending time in the yard with Mother Nature and talking to the neighbors. She loved many sports, but most of all the St. Louis Cardinals, and told stories of taking the streetcar across the bridge to watch them play through the fence in their original ball field before she could afford to purchase tickets. She never missed watching and or listening to every game they played and remembers every player, coach, and season.
She married the love of her life, Kenneth Glenn "Sonney" Robinson in Granite City on February 1, 1952, and he preceded her in death in March 2000 after 48 years of marriage. She always lit up when reminiscing all the wonderful memories they shared.
Doris worked as an executive secretary for many years in St. Louis. She then became an entrepreneur owning her own shop, Donna Lee Beauty Salon in Granite City, with her sister, Mary Ann Ramsey. After retiring from that career, she became a substitute teacher and amazing cook at her daughter's daycare, Stepping Stones Child Development Center. She packed so much love into every meal and snack daily for about 90-100 children plus staff. The parents were always shocked how their picky eaters loved everything "Grandma Doris" whipped up for them. When her daughter later started another business, Tumblebus of Southern Illinois, Doris once again came out of retirement and began teaching Gymnastics on the mobile bus to hundreds of preschool children in Madison, Bond, St. Clair, and Clinton County from the age of 71 to 84 – once again showering so many children with the love of Grandma Doris!
Doris is survived by one daughter, LeAnne (Jim) Scheibal, one grandson (her pride and joy), Michael (significant other Meg Krabbe) Scheibal, all of Edwardsville, a brother, Richard "Dick" (Mary Alice) Staggs of Granite City, 2 sisters, Mary Ann Ramsey of Granite City, and Barbara Sudbring of Collinsville, brother-in-law, Wayne (Mary) Robinson of Colorado, nieces and nephews Rich (Kim) Staggs, Cindy (Ron) Hopper, Bob (Betsy) Staggs, David (Chamie) Staggs, Donna (Terry) Davis, Richie Ramsey, Joey (Monica) Ramsey, Nancy (Steve) Cochran, Kathy (Greg) LaCroix, daughter-like niece Susie (Larry) Maden, many great-nieces and nephews, and too many friends and extended family to mention. She loved greatly and was greatly loved!
Besides her late husband, she was preceded in death by a still-born son, William "Billy" Robinson, a sister and brother-in-law, Mildred "Sissy" (Hugh) Clements, brothers- and sisters-in-law, Richard Ramsey, Ervin Sudbring, Wilma (Alvin) Bono, and many friends and extended family.
A celebration of life visitation will be held Sunday, April 24th, from 4:00-8:00 pm at Irwin Chapel, 591 Glen Crossing Road, Glen Carbon, IL. The funeral service will be held Monday, April 25th, at 10:30 am, at New Bethel United Methodist Church, 131 N Main Street, Glen Carbon, IL with Reverend Jackie Havis officiating. Burial will follow at Sunset Hills Cemetery, 2900 State Route 157, Edwardsville, IL.
Memorial gifts can be made to: The family for the Physics Honors Program at SIUE in honor of her grandson, Michael Scheibal; New Bethel United Methodist Church; or Hospice of Southern Illinois, and can be accepted at the Funeral Home or mailed to the family.
Obit Provided By:
Irwin Chapel Funeral Home