Donna Boone-Walker
London, KY | Friday, January 21 2022 |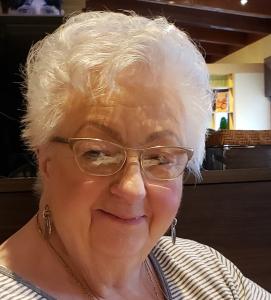 Donna Rae Boone-Walker, 80, formerly of Gillespie, IL, passed away peacefully at her home in London, KY.
She was born on August 1st, 1941, and was the only child of Estell Bernard Boone & Myrtle Lucille Kahl-Boone.
She graduated from Gillespie High School in 1959 and later attended St. John's School of Nursing in Springfield, IL, and graduated in 1963. Over her 50-year nursing career, she was blessed to serve in two local hospitals, Carlinville Area Hospital and St. Francis hospital in Litchfield, IL. After retiring Donna enjoyed her time with her beloved friends playing cards, especially pinochle, and followed a strict Bingo schedule. Donna was also a diehard STL Cardinals fan and never missed a game on TV.
Donna married Harold Earl Walker on July 6th, 1963, at the First Christian Church in Gillespie. He preceded her in death on March 18th, 1996. Donna & Harold had two children, Susan Lynn Walker-Suviseshamuthu and Harold Michael Walker. Her son Michael preceded her in death on September 12th, 2021. Donna is survived by her daughter Susan and son-in-law Manohar William Suviseshamuthu.
We are gathering on April 9th, 2022, at Kravanya Funeral Home in Gillespie, IL at 2:00 PM for family & 2:30 PM to 4:00 PM for the public to share in the celebration of her life. At 4:00 PM we will have the funeral service at the same location. Burial of her ashes is planned as a private event at the Mayfield Cemetery. Memorials are suggested to the wishes of the family.
Obit Provided By:
Kravanya Funeral Home