Donald Paul Ullrich
Alton | Thursday, November 22 2012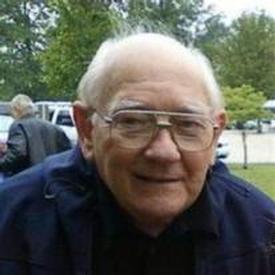 Donald Paul Ullrich, 85, died Nov. 22, 2012. Born Aug. 6, 1927 in Alton, IL, he was the son of Paul and Zella (Covington) Ullrich. He graduated from George Rogers Clark High School in Hammond, IN. He served in the U.S. Army during the occupation of Korea from 1946 to 1948. He returned to Alton and attended Shurtleff College and SIU Alton. He joined the Alton Civic Orchestra where he met his future wife, Dolores Budde. They were married August 17, 1963. He retired from Precision Scale and Controls as a Scale Technician. Among the many musical groups he participated in were the Letter Carriers Band, the Deutschmeister Brass Band, and the Alton Symphony. He was a member of the St. Louis Theater Organ Society, Fosterburg, IL Seniors, and Madison County, IL Genealogical Society.

Surviving are his wife, two sons, Ralph (Buzz) Ullrich of Alton and Roy Ullrich of O'Fallon, MO, and a daughter, Amy (Michael) Brinkley of Alton; a brother, Bill Ullrich and a sister, Martha Nowaczyk; a mother-in-law, Ethel Budde; grandchildren, cousins, nieces, nephews, and friends.

He was preceded in death by his parents and a brother, Carl Ullrich.

Visitation will be from 4-8pm Monday, November 26 at the Buchholz Mortuary, 1645 Redman Ave, St. Louis County.

"Funeral service on Tuesday is at Noon at Buchholz, followed by 2:00 pm interment at Jefferson Barracks National Cemetery."