Donald Lynn Smith
Alton | Monday, March 30 2015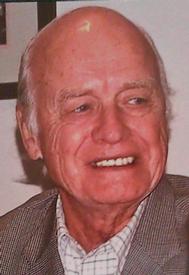 Donald Lynn Smith, 76, died at 10:35 a.m. Monday, March 30, 2015 at Alton Memorial Hospital. Born October 28, 1938 in Carbondale, IL, he was the son of Irvan and Lucille (Lynn) Smith.
Mr. Smith graduated from East Alton Wood River High School in 1956. He graduated from the University of Illinois in 1962 with a law degree and an accounting degree. After college he worked for Arthur Anderson & Company in Chicago. He then entered Naval Officer Candidate School in Newport, Rhode Island. He served on the Navy legal department from 1962-1966 having spent time on board the USS Kitty Hawk CVA 63. In 1966 he joined the law firm of Hoagland, Maucker, Bernard & Almeter which later became Hoagland, Fitzgerald, Smith, & Pranitis. From 1992-2011 he was the Assistant State's Attorney. Mr. Smith intended to retire in 2015 after 51 years of service. He was a member of the Illinois State Bar Association, The Madison County Bar Association, and the Wood River Township Jaycees. On October 18, 1974 he married the former JoAnn Patterson in Edwardsville. She survives. Also surviving are two sons, Scott R. Smith (Katherine) of Alton, and Jeffrey D. Smith (Elizabeth) of Columbia, MO, three daughters, MaLinda K. Mercurio (Joseph) of St. Louis, MO, Tawnia L. Vezza (Frank) of Long Island, NY, Tracy L. Sharpmack (Glen) of East Alton, and 13 grandchildren.
Along with his parents he was preceded in death by a brother, Richard I. Smith.
Visitation will be from 9:00 a.m. until time of memorial service at 10:00 a.m. Monday, April 6, 2015 at the Abundant Life Community Church with full military honors by the VFW Post 1308. Reverend Roy Rhodes will officiate. In lieu of flowers, memorials may be made to the Siteman Cancer Center or the Abundant Life Community Church.
Gent Funeral Home in Alton is in charge of arrangements. Online guestbook and information may be found at www.gentfuneralhome.com
Obit Provided By:
Gent Funeral Home