Donald Spry
Alton | Saturday, December 24 2022 |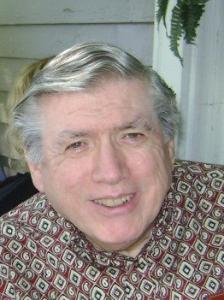 On Christmas Eve, December 24, 2022, Donald James Spry departed this earthly life. He was 78.
Don was born on November 4, 1944, to James (Fred) Frederick Spry and Grace Marie Walsh in Philadelphia, PA. He graduated from Father Judge High School and went on to study electrical engineering at Drexel University. After graduating, he worked for the Department of the Navy as a civilian. He then pursued a career in private industry, working at both Sperry Univac and Owens-Illinois. He later returned to government service with the Navy.
Don lived a life marked by his deep faith in the Lord. From his early days in the Charismatic Movement in the Catholic Church to his final days worshipping with the congregation of Enjoy Church in Illinois, his faith always guided his steps. Prayer was a constant companion of his. Food was another. Don would always appreciate a good meal, even more, if there was company to go with it. Finally, Don had a keen intellect. Not only did this give him a professional success, but it also made him a great conversationalist. He would be willing to talk about a broad range of topics.
Don was preceded in death by his parents, his brother James Spry, his son Jonathan Spry, his wife Melissa Frick, and his wife Sue Carstens-Spry.
Don is survived by his children Michelle Spry, Stephen & Alida Spry, and his grandchildren Rachael Rutherford, Kaitlyn Rutherford, Connor Rutherford, Selena Spry, Jared Spry, Tatiana Spry, and Callie Spry. Don also embraced children and families by marriage; Laura Rogers, John Rogers, Matthew Rogers, Melissa Rogers, Daren Carstens, Christopher Carstens, and Brian Carstens. In recent months Don faced some health challenges which offered much valued time with extended family and caregiver, Stepson Brian, daughter-in-law Jennifer, sister-in-law Kym, niece Deena, and friend Dallas Bennett. The family would like to offer extreme gratitude to Dallas for the devotion of time, attention, and compassion demonstrated to Don during the covid pandemic; Also, many thanks to Don's lifelong friend Peter Youssef. Don looked forward to the weekly phone conversations of encouragement and sharing memories. Don was loved and will be missed by a multitude of family and friends.
A celebration of his life will be held for family and friends at Enjoy Church 3303 Homer Adams Pkwy, Alton, IL on Sunday, January 15, 2023, at 4:00 p.m.