Dolly Grube
Brighton | Saturday, April 30 2022 |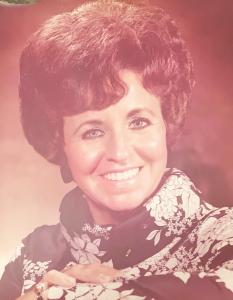 Dolly Ann Grube, 86, of Brighton, passed away on Saturday, April 30, 2022, at her home, surrounded by family.
She was born on November 9, 1935, in Brounland, WV, the daughter of the late Charles and Mariah Eskew.
Dolly married Arnold Grube on August 8, 1980, in Bethalto. He survives.
She worked as a dispatcher at Owens Illinois for 40 years. Dolly enjoyed dancing and gardening, always taking care of the City flower beds.
Dolly is survived by her husband, Arnold; four daughters, Deborah Nunley of Mt. Olive, Crystal (Keith) Orndoff of Cape Coral, FL, Diana (William) Haugen of Carlinville, and Holly Grube of Mattoon; two sons Bart Grube of Charleston and Bill (Janet) Nunley of Brighton; Eight grandchildren, Tanya (Brian) Waters, Malory (Gill) Metzger, Drew (Kastin) Kenton, Mitchell Nunley, Mya Nunley, Melanie (Mike) Ironwing, Sarah (Adam) Peipert, and Thomas (Bayli) Dawson; twelve great-grandchildren and numerous nieces and nephews.
She was preceded in death by her parents, Charles and Mariah, and eight siblings.
Visitation will be held from 4 pm to 7 pm on Tuesday, May 3, 2022, at Anderson Family Funeral Home in Brighton.
Funeral will be held at 11 am on Wednesday, May 4, 2022, at Anderson Family Funeral Home in Brighton.
Burial will follow at Brighton Cemetery.
Memorials may be made to Alzheimer's Association.
Condolences may be left online at www.andersonfamilyfuneral.com
Obit Provided By:
Anderson Family Funeral Home