Diana Crader
Granite City | Tuesday, October 18 2022 |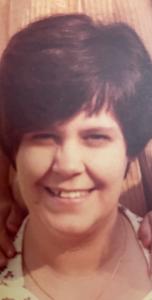 Diana Lynn Crader, 71, passed away at 7:30 pm, Tuesday, October 18, 2022, during surgery at Barnes-Jewish Hospital in St. Louis. Diana was originally diagnosed with colon cancer when she was 29 years old. She had multiple recurrences that she had to fight over the years including this last bout. Diana fought cancer with every fiber of her being til the very end. She loved the ocean, her family, and her friends.
Born November 15, 1950, in Alton, she was the daughter of Earl and Grace (Grisham) Stilley.
She had worked in the scheduling office at Alton Memorial Hospital for 30 years before retiring in 2017.
Surviving is two sons, Sean (Meagan) Crader of Staunton, and Patrick (Nikki) Crader of Granite City; daughter, Kelli Rae-Crader of Granite City; six grandchildren; two great-grandchildren; brother, John Stilley of Lubbock, TX; and sister, Earlene Jefferson of Atlanta, GA.
Diana was preceded in death by her parents; brother, Morris Stilley; and two sisters, Delores Ringuette and Virginia Baker.
A Memorial Visitation will be held from 12-2 pm, Saturday, October 22 at Marks Mortuary in Wood River.
The interment will be in Valhalla Memorial Park in Godfrey.
Obit Provided By:
Mark's Mortuary