Deirdre Copeland
Godfrey | Tuesday, June 13 2023 |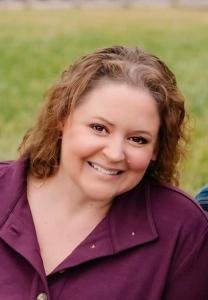 Deirdre (Redfern) Copeland, age 43, of Godfrey, Illinois, passed away on Tuesday, June 13th at Barnes-Jewish Hospital. Her family was by her side.
She was born on October 11, 1979, the daughter of William Redfern and the late Jeanne' (George) Redfern. She married her soulmate Wally Copeland on August 11, 2017, on the beach in Gulf Shores, Alabama, and he survives. She is also survived by her son Ryder Nasello, her step daughters: Alyssa (Paige Pearson) Copeland, Cloe (Jarod Foiles) Copeland, Lorali Copeland, her Grandson Calvin Copeland-Foiles, her sister and brother in law: Jen and Chris Booher, her niece Phoebe Booher, and many other extended family and friends.
Deirdre was loved by all and never met a stranger. She was a friend of Bill and was very active in Alcoholics Anonymous (AA) for over 20 years. She mentored so many in their paths through sobriety, and her impact is immeasurable in the lives she touched by being her authentic self.
Deirdre loved music, her favorite was The Grateful Dead, and she enjoyed seeing them in concert with Wally just days before she passed. She loved eating sushi and Mountain Dew was her favorite drink. She always had her nails done in a bright color her Mother would have approved of. She enjoyed traveling and was always planning the next adventure. She lived her life with honesty, truth and integrity, even if you didn't want to hear it. She loved animals and would constantly share posts to help them all find a home. She touched so many people during her life. She loved big, hugged big, and cared big. She was beauty and love in action.
A Celebration of Life, memorial visitation will be held on Saturday, June 24th, which would have been her 23rd Sobriety Birthday, from 1pm to 4pm at Pitchford Funeral Home.
The family request that you wear something casual that reflects Deirdre's personality such as anything tie-dyed, a colorful sundress, anything with butterflies, or a Grateful Dead shirt.
There will also be an outdoor event on Monday, June 26th at 7pm at Lincoln Shields Recreation Area to celebrate her life and her AA Sobriety Birthday, where there will be a candlelit prayer and balloon/bubble release at sunset. Contact Deirdre's family or AA family, if you would like more information.
In lieu of flowers, memorials are suggested to the family and will be received at the funeral home.
Online guestbook available at www.pitchfordfuneralhome.com.
Obit Provided By:
Pitchford Funeral Home