Debra Rich
Granite City | Tuesday, May 10 2022 |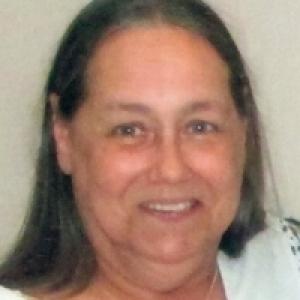 Debra A. Rich, 65, of Granite City, IL, passed away at 2:40 p.m. Sun. May 8, 2022, at her home with her family by her side.
She was born Sept. 25, 1956, in Granite City to the late Robert Paul & Doris Jean (Tindall) Kudelka.
On May 24, 1991, she and Gary L Rich were married in Edwardsville, IL. He survives in Granite City.
Debra had been a receptionist for Dr. Bruce for many years. She loved to spend time with family, travel, bowl, and try her luck on the boat.
In addition to her husband, she is survived by a daughter: Monica R. (Adrian) Ducasse of Granite City; a son: Marvin W. (Carrie) Buckingham Jr. of Marissa, IL; 6 grandchildren: Brittany (Ben) Arnold, Simon, Cheyenna, Andrew, Emily, and Robert Wesley Buckingham; 2 great-grandchildren: Zakary & Izabella Arnold; a sister: Barbara McKelley of Granite City; and many nieces and nephews.
Besides her parents, she was preceded in death by a sister, Paula Newberry.
Visitation will be from 4:00 p.m. to 7:00 p.m. Thurs. May 12, 2022, at Wojstrom Funeral Home & Crematory where services will be at 10:00 a.m. Fri. May 13, 2022, with P.J. Martin officiating. Burial will follow at Sunset Hills Memorial Estates in Glen Carbon, IL.
In lieu of flowers, memorials may be made to the Down Syndrome Association of Greater St. Louis.
Online information and guestbook through Wojstrom Funeral Home & Crematory may be found at www.wojstrom.com.
Obit Provided By:
Wojstrom Funeral Home & Crematory Inc