David Logan
Godfrey | Saturday, June 5 2021 |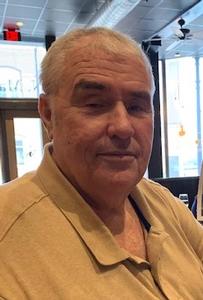 David John Logan, 66, passed away on Saturday, June 5, 2021 at St. Louis University Hospital with his family at his side. He was born March 21, 1955 in Alton, the son of the late John and Margaret (Howard) Logan.
Dave married the former Theresa Walters on November 26, 1983. She survives. He was the proud father of three loving sons, Robert, Christopher (Casey) and Patrick. Dave was a wonderful brother to his sister, Ann (Norm), and his brothers, Scott (Bobbi), Jim and Mike. He was adored by his nieces and nephews: Jake, Ellen, and Jon Walters, Sydney, Sam, and Jackson Scheiter, Matthew and Ryan Walters, Hannah, Nathan, and Meridith Walters, Andrew and Daniel McCluskey, Alex, Ethan and Liesa Armstrong, Valerie and Nina Walters, Brad Nielsen and Meg Austin, Matt, Doug, Kate and Abby Logan, Rose Ann and John Logan. Dave is also survived by his father-in-law, Robert Walters, his brothers-in-law and sisters-in-law, Jim (Angela) Walters, Linda (Justin) Scheiter, Tom (Megan) Walters, Michael (Polly) Walters, Carolyn (Bob) McCluskey, Mary (Ed) Zamorski, and David (Karen) Walters and a daughter-in-law, Kayla. They will all miss him greatly. Along with his parents, he was preceded in death by his son, Robert, brother, Jim Logan, mother-in-law, Jeanne Walters and brother-in-law, Bob Walters Jr.
Dave graduated from East Alton-Wood River High School and earned a bachelor's degree at SIU-Edwardsville. For 40 years Dave worked for the William M. BeDell Achievement and Resource Center in Wood River. He always brought joy and professionalism to his caregiving. He will be deeply missed by his colleagues and clients. Dave will be forever remembered as a man who put others first. He always did the right thing without expecting a thank you or public praise. Dave was generous and giving, with an unparalleled ability to make others feel special. He relished the chance to extend a helping hand: a ride to school or an errand for a client. Dave enjoyed reading, history, swimming and trivia, but most important to him was family. He checked on everyone and enjoyed daily calls with his sons and brothers. Dave never missed a sporting event when his kids were growing and watching them succeed was his greatest joy. The embodiment of selflessness, Dave Logan lives on with all those who were lucky enough to receive his help or hear his laugh from time to time.
Visitation will be from 4:00-8:00 p.m. Friday, June 11, 2021 at Gent Funeral Home in Alton. A memorial Mass of Christian burial will be held at 10:00 a.m. Saturday, June 12, 2021 at SS Peter & Paul Catholic Church in Alton. Father Jeff Holtman will officiate. Burial will be at St. Patrick's Cemetery in Godfrey. Memorials may be made to the Robert Logan Memorial Scholarship or the William M. BeDell Achievement and Resource Center. Online guestbook and information may be found at www.gentfuneralhome.com
Obit Provided By:
Gent Funeral Home