David Massa
Maryville | Friday, October 15 2021 |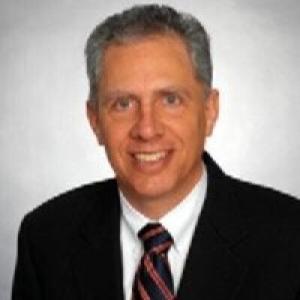 David James Massa, age 66 of Maryville, IL, born September 18, 1955, in Carbondale, IL, passed away on Friday, October 15, 2021, at his residence.
David was a 1973 Collinsville High School Graduate. He started his college career at Princeton University in Princeton, NJ finishing his Bachelor of Arts at Washington University in St. Louis, MO earning Magna Cum Laude in Economics, Mathematics, and Psychology, and was a member of the Sigma Nu Fraternity. David continued his education at Yale Law School and graduated with a Juris Doctor degree in 1978.
David had 40 years of business law firm experience in compliance, litigation, and transactions: public and private contracts, complex civil and criminal litigation, corporate and other business entities, healthcare and life sciences transactions and regulation, United States regulatory agencies, technology licensing, and related international regulatory compliance and transactions with extensive industry experience in the aerospace, defense, government contracting, healthcare, homeland security, life sciences, manufacturing, transportation, and technology industries.
David was a partner at Bryan Cave LLP for 27 years then went on to work for 10 years at Gallop, Johnson & Neuman, L.C. specializing in compliance, defense, and technology litigation. During this time he also worked for 5 years as an Adjunct Professor at St. Louis University teaching biosecurity, homeland security, and emergency response law.
He retired in 2014 and was completely happy spending time with Ethan and Erin. He was diagnosed with cancer in the spring of 2019.
David married the love of his life, Tracy Theresa (nee Ehrhardt) Massa on May 16, 2004. The greatest blessings of his life were their two children, Ethan David and Erin Elizabeth, and his wife. He was a devoted member of St. John United Church of Christ in Collinsville. He was an avid reader. He traveled most of the world and spoke more than five languages.
He was preceded in death by his parents, James and Geraldine (nee Bowers) Massa.
Visitation will be 4 – 7 p.m. on Wednesday, October 20, 2021, and 10:30 – 11 a.m. on Thursday, October 21, 2021, at Barry Wilson Funeral Home in Maryville.
Funeral service will be at 11 a.m. at the funeral home with Rev. Jennifer Sowell Glover officiating. Due to current state restrictions, masks are required to be worn. Burial will be in St. John Cemetery, Collinsville.
Memorials may be made in David's honor to St. John's Community Care and will be received at the visitation or can be mailed to the funeral home at 2800 N. Center Street, Maryville, IL.
Obit Provided By:
Barry Wilson Funeral Home & Cremation Services