Daniel Tallman
Gillespie | Tuesday, February 25 2014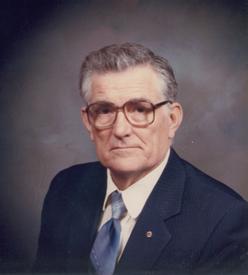 Daniel Tallman
Resident - Gillespie, IL
Place of Death - Heritage Health of Gillespie, IL
Date and Time of Death - Tuesday, February 25, 2014 at 12:10 pm
Date and Place of Birth - September 19, 1929, in Gillespie, IL
Age at Time of Death - 84
Full Name of Parents - William Tallman & Gertrude (Springer) Tallman
Married - Bibiana "Pat" (Rossetto) Tallman on Feb 6, 1954 in Benld, IL
Occupation - industrial machine repairman Where Employed - Mc Donnell Douglas
Veteran - US Army during Korea
Visitation - Friends may call on Friday, February 28, 2014 at SS Simon & Jude Church Gillespie from 10:00 am until 10:30 am
Date and Time of Funeral - Friday, February 28, 2014 at 10:30 AM
Place of Funeral - SS Simon & Jude Church Gillespie
Name of Minister - Monsignor Larry Auda
Survivors - Spouse, Sons, Daniel P (Merry Lynn) Tallman of Greenfield, IL, Dennis D. (Sandy) Tallman of Gillespie, IL, William L. (Kim) Tallman of Benld, IL, Matthew J. (Carolyn) Tallman of Nokomis, IL, Daughters, Diane M. (Ben) Nurdin of Benld, IL, Dolores J. (James) Dierkes of Greenville, IL, Sister, Gertrude Marie Van of Wausaukee, WI, Grandchildren - 11, Step Grandchildren - 5, Great Grandchildren - 5, extended family members - many
Preceded in Death By:Parents, Brother, William Karl Tallman, Brother, Franklin Joseph Tallman
Memorials- Donor's Choice, Adopt A Pet, Holy Cross Cemetery, Gillespie Public Library or Partnership for Educational Excellence District 7
Anyone wishing to send an online condolence may do so at www.kravanyafuneral.com
Kravanya Funeral Home, Gillespie, IL is in charge of the arrangements.
Obit Provided By:
Kravanya Funeral Homes