Daniel Hobson
Glen Carbon | Saturday, October 8 2022 |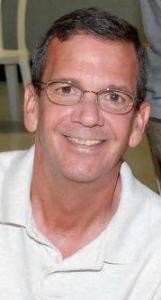 Daniel Carl Hobson of Glen Carbon, IL passed away Saturday, Oct 8 2022 following a brief illness. Dan was born on March 17, 1963, in Greenville, MS to Robert and Carla Hobson.
He was a 1981 graduate of Highland high school.
Dan was preceded in death by his sister, Donna Bugger, and his parents Bob and Carla Hobson.
He is survived by his Son Robert (Bobby) Hobson of Lakewood CO, daughter Jennifer Pearson (Robert) of Centralia IL, and son Daniel Hobson Jr (Jordin) of Leander Texas, nieces Briana Samson (Josh), and Britton Balzhiser (Chris).
The family wishes to extend a heartfelt "thank you" to all his friends at the American Legion.
No services are planned at this time.