Dale Fensterman
East Alton | Tuesday, May 24 2022 |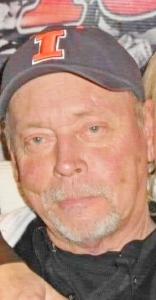 Dale Fensterman, 70, passed away after a lengthy illness on Tuesday, May 24, 2022. His family was by his side.
Dale was born in Alton, IL, the son of Lillian and Carl Fensterman. He graduated in 1970 from Marquette High School. He married the former Cindy Grob on Dec. 22, 1978.
He is survived by his wife, Cindy; daughter, Heather Leach; three grandchildren, Ethan, Hailey, and Max; his great-granddaughter, Rosie; his sister, Linda, and brother-in-law Ric Jun; and numerous nieces, nephews, cousins, and wonderful friends.
Dale was an over-the-road truck driver and operated the local delivery of the St. Louis Post-Dispatch and the Telegraph of Alton. He enjoyed golf, watching his favorite TV programs, and most of all spending time with his family and friends.
A private memorial service will be held at a later date.
Memorials may be sent to the 5 A's animal shelter in Alton.
An online guestbook is available at www.paynicfh.com.
Obit Provided By:
Paynic Home for Funerals