Cyrena Gerson
Chesterfield, MO | Monday, February 7 2022 |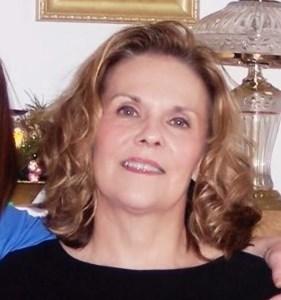 Cyrena "Cy" Ethel Gerson, age 73, of Chesterfield, Missouri passed away on Monday, February 7, 2022, in Saint Louis, Missouri.
She was born in Carrollton, Illinois on November 16, 1948. She married Paul Gerson on June 17, 1967. Cyrena was a Cosmetologist for more than 40 years, spending over 30 years at Drury's Hair Salon. Cyrena was a Cardinal's fan and had a strong passion for her children and grandchildren's sporting events. She loved going to the beach and shopping. Cyrena had a strong faith in God and loved to sing. She had an infectious laugh and would light up every room that she walked into. Cyrena loved her family above everything else and was a nurturing and caring mother and grandmother. She was selfless, kind-hearted, gentle, and always had the right words to say.
Cyrena is survived by her husband, Paul Gerson of Chesterfield, Missouri; mother, Mary (Late Robert "Munzy") Munzebrock; son, Jeffrey Gerson; daughter, Kelly Gerson; son, Justyn (Sarah) Gerson; granddaughter, Taylor Gerson; grandson, Jakob Gerson; grandson, Maddox Gerson; granddaughter, Cecilia Gerson; grandson, Henry Gerson; sisters, Carolyn Kelly and Sharon (Kenneth) Butler; daughter-in-law, Soo Lee; and a host of other family members and friends.
She was preceded in death by her dad, Robert Munzebrock; mother-in-law, Jennie Gerson; father-in-law, Charles Gerson, Sr.; grandmother, Ethel Kinser; and grandfather, Otho Kinser.
Visitation will be at Newcomer Cremations, Funerals & Receptions, 2211 Clarkson Rd, Chesterfield, Missouri 63017 on Wednesday, February 16, 2022, from 5:00 pm until 7:30 pm with a memorial service to follow at 7:30 pm. In celebration of Cyrena's life, please wear her favorite color, blue. In lieu of flowers, donations can be made to St. Louis Children's Hospital or Fern and Russell F. de Greeff Hospice House in St. Louis.