Cynthia Hughes
Granite City | Thursday, June 23 2022 |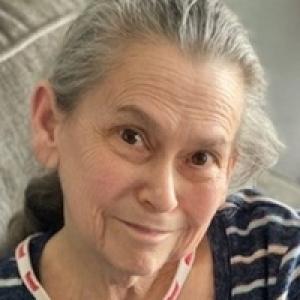 Cynthia Ann Hughes, 74, of Granite City, IL, passed away Thurs. June 23, 2022, at her home.
She was born July 17, 1947, in Granite City to the late James Peter & Alice Regina (Daigger) Worthen.
Cynthia had been a welder for Custom Fabrications in Granite City as well as retiring from Walgreens as an assistant manager and had also worked for Summit Racing. She was a certified SCUBA diver and was a member of Bubblemasters Underwater Recovery Team.
She is survived by a daughter: Charmaine Ridenour of Granite City; 2 sons: Gary Hughes of Patton, MO, and William Donaldson of Kansas City, MO; 5 granddaughters: Paige Ridenour, Jada Ridenour, Kara Ridenour, Taylor Hughes, and Ily Hughes; a great-grandchild: Asher Grote; and 2 brothers: James Worthen of FL and Danny Worthen of Granite City.
In addition to her parents, she was preceded in death by 2 sons: David Lee Donaldson and Joseph Donaldson; and a sister: Diana Meador.
The family will hold a memorial service at a later date.
Arrangements with online information and guestbook through Wojstrom Funeral Home & Crematory may be found at www.wojstrom.com
Obit Provided By:
Wojstrom Funeral Home & Crematory Inc