Clinton Hurley
Highland | Thursday, June 24 2021 |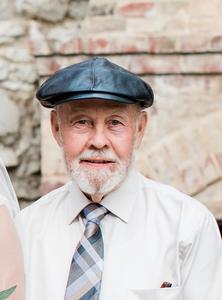 Clinton M. Hurley, age 77 of Highland, IL, formerly of State Park Place, IL, born April 11, 1944 in Doniphan, MO, passed away on Thursday, June 24, 2021 at Liberty Village in Maryville, IL.
Clinton married Joyce I. Hurley on September 7, 1960. They raised five children, Clinton, Joyce, Rhonda, Vonna and Shawnda. He was a cab driver and a member of Alpha & Omega Church in Collinsville, IL. He was dedicated to his family and embraced every moment with them.
He was preceded in death by his parents, George R. Hurley and Doris M. (nee Moore) Hurley; wife, Joyce I. (nee Mathis) Hurley; a daughter, Joyce Elaine Sparks; and one brother, James R. Hurley.
He is survived by three sisters: Doris Alan, Linda Stricklin, and Deborah Calcote; four children: Clinton "Woody" (Delinda "Dede") Hurley of Mt. Olive, IL, Rhonda (Donald) Smith, Jr. of Collinsville, IL, Vonna (Robert) Clark of St. Jacob, IL, and Shawnda (Jason) Stabile of Edwardsville, IL; 14 grandchildren: Eric Hurley, Derek Hurley, Nikita (Cody) Miller, Astasha Sparks, Chad (Erin) Sparks, Leslie (Brian) Eggemeyer, Kandice (Darrin) Prigmore, Bryce (Megan) Stabile, Blair (Kaleb) DePew, Abby Leiner, Emma Leiner, Alex Leiner, Griffin Clark and MacLayne Clark; 12 great-grandchildren Brylie Stabile, Layla Stabile, Ella Eggemeyer, Chloe Eggemeyer, Chase Prigmore, Coy Prigmore, Cooper Sparks, Carson Sparks, Karson Hansel, Chael Miller, Naya Miller and Maeve Miller; and numerous nieces and nephews.
A graveside service will be held at 1 p.m. on Thursday, July 1, 2021 at St. John's Cemetery, Collinsville, IL with Rev. Ron Habermehl officiating.
Memorials may be made in Clinton's honor to Vitas Hospice and will be received at the funeral home.
Condolences may be expressed to the family at barrywilsonfuneralhome.com
Obit Provided By:
Barry Wilson Funeral Home & Cremation Services