Clinton Phillips
Alton | Tuesday, February 21 2023 |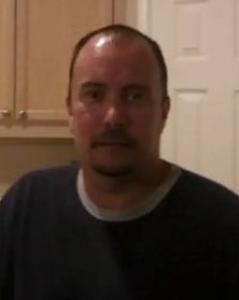 Clinton Leslie "Clint" Phillips, 53, died February 21, 2023, at Baptist Memorial Hospital – North Mississippi following a brief illness. A memorial service will be held at a later date.
Clint was born on February 16, 1970, in Alton, IL to Curtis and Maria Phillips. A graduate of Civic Memorial High School in Illinois, he played soccer throughout his time there and went on to play in college as well. While Clint enjoyed the sport, what he valued most was the camaraderie and friendships he developed. An avid Nascar and NFL enthusiast, he had been to Talladega and was a devoted fan of the Dallas Cowboys. Clint was known as a reliable and present friend. He was the type of friend that others knew they could call for whatever they might need and he would be there. A loving son and sibling, Clint cherished his relationship with his mother and always looked out for his brother. In perfect alignment with his caring and good nature, Clint acted as a living organ donor, giving many others the gift of life.
Clint is survived by his parents, Curtis and Maria Phillips of Oxford, MS; brother, James Phillips and his wife, Tasha of Clive, IA; and niece and nephew, Rio Phillips and Vida Phillips of Clive, IA.
For more information or to leave an online condolence please call 662-234-7971 or visit wallerfuneralhome.com.