Chris Smith
Alton | Sunday, October 3 2021 |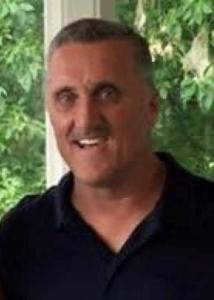 Chris Michael Smith, 67, died at 3:25 a.m. on Sunday, October 3, 2021.
He was born January 4, 1954, in Alton, the son of Robert Smith of Sacramental, CA, and the late Katherine (Florris) Cole. He served in the U. S. Air Force, was a Teamster, and was a member of the NRA. Chris worked many years as an over-road truck driver. He was an avid fisherman and fished in many Bass tournaments in the area. He loved country music and his sleeveless flannel shirts; Chris was a true American.
Surviving are one daughter, Christy Fansher (James) of East Alton, IL, one granddaughter, Cayla Fansher, his partner, Debbie Maloney of Alton, IL, one brother, Chuck Ivestor (Julie Wrights) of Arcadia, FL, three sisters, Toni Gallant (Bernard) of Edwardsville, IL, Kathy Dougherty of St. Louis, MO, Melinda Smith of Sacramento, CA, one brother-in-law, Mark Gernigan of Rosewood Heights, IL, and numerous nieces and nephews.
Along with his mother he was preceded in death by a sister, Carla Gernigan.
A memorial visitation will be from 2:00 p.m. until the time of memorial service at 4:00 p.m. Sunday, October 10, 2021, at Gent Funeral Home in Alton. Full military honors will be held by the VFW Post 1308. Memorials may be made to St. Jude Children's Research Hospital. Additional information and online guest book may be found at www.gentfuneralhome.com
Obit Provided By:
Gent Funeral Home