Charlotte Juracek
Pocahontas, IL | Friday, November 26 2021 |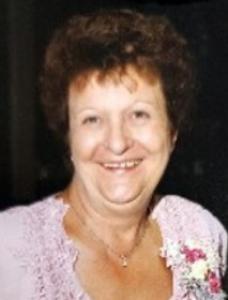 Charlotte M. Juracek, 87, of Pocahontas and formerly of Granite City, Illinois passed away at 8:44 a.m. on Friday, November 26, 2021, at her home.
She was born December 18, 1933, in East St. Louis, Illinois, a daughter of the late Charles and Sophie (Jasudowicz) Kreider. She married Robert F. Juraceck and they shared over 40 years of memories together. He passed away on March 19, 2009. She had retired from Edison Brothers Shoe Company in St. Louis after over 25 years of dedicated service in the warehouse. She was a devoted member of the Keyesport American Legion Post #1994 where she had served as an officer. She was also a faithful member of St. Theresa Catholic Church in Carlyle for many years. She enjoyed her days spent at her lakehouse in Keyesport and loved the company of her friends and family. She cherished her children and grandchildren and will be remembered for the love and special times shared with her family and friends.
She is survived by three sons and two daughters-in-law, Aaron Meyer of Granite City, Steven and Melanie Meyer of Granite City and Robert and Renea Meyer of Pocahontas; a stepdaughter, Pam Beck of Simi Valley, California; six grandchildren and spouses, Richard and Angie, Hollie and Dennis, Christina, Ryan, Bobby and Tasha, and Katie and Jason; nine great-grandchildren, Dustin, Caleb, Brenden, Madison, Wyatt, Eli, Aleah, Ella, and Lillie; other extended family and lifelong friends.
In addition to her beloved husband and parents, she was preceded in death by a sister, Margaret McDaniels.
In celebration of her life, visitation will be at Irwin Chapel, 591 Glen Crossing Road in Glen Carbon on Tuesday, November 30, 2021, from 11:00 a.m. until the time of funeral service at 1:00 p.m. with Deacon Charlie Litteken officiating. Burial will follow at St. John Cemetery in Collinsville. Memorials may be made to the American Legion Post, 1021 Mulberry Street, Keyesport, IL 62253, and may be accepted at the funeral home. www.irwinchapel.com
Obit Provided By:
Irwin Chapel Funeral Home