Charlotte Caroline Hartshorn
Jerseyville | Saturday, March 19 2016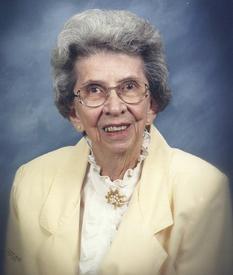 Charlotte Caroline Hartshorn was born September 3, 1925 in Rockbridge, Illinois to Chester & Mary Elnora (Pritchett) Meek. She graduated from Jersey Township High School in 1943 while also working at Kirby's Drug Store. She attended Monmouth College, graduating with a BA in English. She worked as a school teacher for several years before working at the Iowa Ordinance Plant. After moving to San Diego, California to accept a position managing Real Estate, she met and married Robert Hartshorn.
As a Navy wife, Charlotte lived all over the United States, eventually settling back home in Jerseyville, Illinois. She loved to travel, visiting family in Alaska and various countries in Europe. Charlotte was a member of the First Presbyterian Church in Jerseyville. She is survived by her sons, Gilbert and his wife, Gwendy, Thomas and his wife Liz, and John, and one granddaughter, Iris Hartshorn, two grandsons, Chris Hartshorn and Robert Hartshorn, two great-granddaughters, Bailee Hartshorn and Lyra Joy Hartshorn, and one Great-grandson, Trevor Angle. She was preceded in death by her parents, husband Robert and son Donald.
She died at 8:50 p.m. on Saturday, March 19, 2016 at Jersey Community Hospital.
Visitation will be from 2:00 p.m. – 4:00 p.m., Friday, March 25, 2016 at Jerseyville Estates (1210 East Fairgrounds, Jerseyville, Illinois) with the Memorial Service at 4:00 p.m. Burial will be at Oak Grove Cemetery in Jerseyville. Memorials may be made to First Presbyterian Church in Jerseyville, Riverbend Humane Society or the USO.
Obit Provided By:
Alexander and Gubser Funeral Home