Charles Schneider
Jerseyville | Monday, September 4 2023 |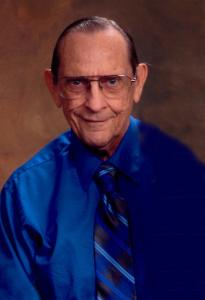 Charles Patrick Schneider, 86, died at 4:03 p.m., Monday, September 4, 2023 at Jerseyville Manor in Jerseyville, Illinois.
He was born on May 14, 1937 in Michael, Illinois, one of three children born to the late Charles and Ernestine (Godar) Schneider.
Pat grew up in Calhoun County, and served our country honorably with the United States Army.
Shortly after his return home from the service, he married Marcella Wiist on October 19, 1963 at St. Mary's Westwoods Catholic Church in Fieldon.
The first ten years of their marriage was spent residing in Grafton, where Pat was employed as Production Supervisor with the Grafton Boat Company. In 1973, the family relocated to Pine Bluff, Arkansas where he was employed with Dravo Steel Ship, Camden Wire and ultimately retired from SAJ Distributors in 2007.
Following his retirement, He and Marcella settled back in Jerseyville, where they reconnected with old friends and made new friends as faithful attendees of the Jersey Community Hospital Wellness Center.
In his younger years, Pat was a thrill seeker and a passionate drag racer. Following his marriage and starting a family, he opted for less intense hobbies. He found great joy in a good card game, board games and playing dominos with his children and grandchildren.
He had a special place in his heart for animals of all kinds, and seemed to have a way of drawing them to him. He enjoyed feeding the area squirrels, and grew quite the following in the neighborhood when an albino peacock took up residency at Pat and Marcella's home. For over a year, the peacock would peck the door of the home and Pat was ready to greet him with breakfast every morning. The limited time visitor brought many great stories, photo ops and memories that will live on forever.
Surviving are his wife of nearly 60 years, Marcella Schneider of Jerseyville; a son, Brett Anthony "Tony" Schneider of Cabin, Arkansas; a daughter, Sandy Woodward of Fishers, Indiana; brother in-law and sister in-law, Bill and Hariette Wiist of Jerseyville; along with many nieces and nephews.
In addition to his parents, he was preceded in death by a sister, Eunice Clark; a brother, Donald Schneider; as well as his father in-law and mother in-law, Edward and Virginia Wiist.
Memorial Visitation will be held from 9 a.m. until time of Memorial Mass at 10 a.m., Thursday, September 14, 2023 at Holy Ghost Catholic Church in Jerseyville with Father Martin Smith officiating.
Burial will follow at St. Mary's Cemetery in Fieldon, with the Jerseyville American Legion Post #492 conducting full military honors.
In lieu of flowers, memorials may be given to St. Francis/Holy Ghost Catholic School or to Masses, in care of Crawford Funeral Home, 1308 State Highway 109, Jerseyville, IL 62052, who has been entrusted with arrangements.
Obit Provided By:
Crawford Funeral Home