Charles Sullivan
Granite City | Sunday, January 30 2022 |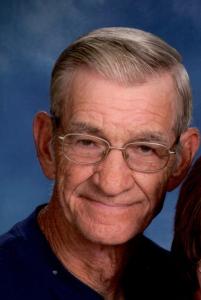 Charles Ray Sullivan, 79, of Granite City, IL died on Sunday, January 30, 2022, at John Cochrane Veteran's Hospital in St. Louis, MO.
He was born on January 12, 1943, in Granite City, IL to Thomas and Kathleen (Voss) Sullivan.
Charles married Pamela Jones in Granite City, IL on October 3, 2021.
The U.S. Navy veteran was a lifetime member of the VFW in Cedar Hill, MO. He enjoyed outdoor activities, including fishing, camping, and barbeques. Charles liked spending time with his family and he was an avid St. Louis Cardinals fan and a fan of WWE.
Besides his wife, Charles is survived by 5 daughters: Stacie (Shawn) Quimby of Troy, IL, Alyson (Corey) Fischer of Granite City, IL, Melanie (Eric) Nohl of Granite City, IL, Ashlie (Zack) Albatt of Troy, IL and Brittanie (Alex) Reed of Newaygo, MI; 11 grandchildren: Dylan, Maddison, Raelin, Baylee, Conyr, Brayden, Henry, Grant, Cohen, Cadence and Oliver, and a sister, Carol (Gary) Smith of Edwardsville, IL.
Charles is preceded in death by his parents and a daughter, Laura Sullivan.
Professional services entrusted to the care of Wojstrom Funeral Home & Crematory in Granite City, IL.
Online guestbook and obituary available at www.wojstrom.com
Obit Provided By:
Wojstrom Funeral Home & Crematory Inc