Charles Kenneth Short
Carrollton | Wednesday, August 25 2010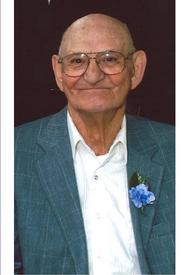 Charles Kenneth Short, 76, formerly of Kane, died suddenly at 7:50 p.m., Wednesday, August 25, 2010 at Barnes-Jewish Hospital after suffering a brain anuersym earlier that morning.


He was born in Potosi, Mo. on Aug. 28, 1934, an was the son of the late Richard Francis & Minnie Ethel (Gibson) Short.

A resident of Kane since 1967, Kenny was employed as a carpenter for many years through Local 377 in Wood River.

Kenny loved his family and was quite proud of them. He enjoyed coaching various Khoury League teams in Kane, as well as adult slow pitch softball. He loved the outdoors, and enjoyed fishing, hunting, and loved the sounds of his dogs running. He also was interested in horses, and continued in the family tradition of showing quarter horses.

He married the former Frances Yvonne Gallatin on Sept. 3, 1954 in Wood River, and together they would have celebrated their 56th wedding anniversary this fall.

Surviving are his wife, Yvonne Short; his children & their spouses, Wayne & Esther Short of Eldred, Terry Short of Warrenton, Mo., Steve & Carol Short of Carrollton, Valerie Millar of Jerseyville, and Kim & Gary Benedict of Lake Ozark, Mo.; 14 Grandchildren; 13 Great Grandchildren, and one due in March; a sister, Wilma Chandler of Kansas, and a brother, Emmett Short of Potosi, Mo.; along with numerous nieces & nephews.

Kenny & Yvonne endured a great loss when their son, Kirk Douglas Short died at the age of 13 on June 10, 1973. He was also preceded in death by six brothers, Coy, Louie, Thomas, Carl, Jesse & Richard Jr.; and two sisters, Marie Gaston and Geneva Whaley.

Visitation will be from 2 to 6 p.m. Sunday at the Crawford Funeral Home in Jerseyville, where funeral services will be conducted at 10 a.m., Monday. His nephew, Rev. Greg Short will officiate.
Burial will be in the Kane Cemetery.

Memorials may be given to the Activity Department at Jerseyville Manor Nursing Home.
Obit Provided By:
Crawford Funeral Home