Charles McKittrick
Bethesda, MD. | Saturday, September 3 2022 |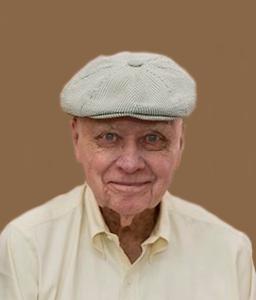 Charles Everett McKittrick, Jr., age 93 of Bethesda, MD, died Saturday, September 3, 2022, at his home in Bethesda, MD.
He was born on Sunday, July 7, 1929, in Memphis, TN, the son of Charles and Elva (nee Matter) McKittrick.
He was a member of Washington Center Hospital Board for 18 years; Institute of American Indian Art Board for 10 years; and Lambda Chi Alpha Fraternity Board for 6 years.
Charles was born July 7, 1929, in Memphis, Tennessee. Charles passed away September 3rd at his Bethesda home in the Fox Hill community he loved and where he had been thriving for over 6 years. Charles graduated from Duke in the Spring of 1950, and entered sales training school at IBM. As the Korean War worsened, Charles enlisted in the Air Force serving as Second Lieutenant. Charles re-joined IBM after the Air Force, moving from salesman, to branch manager to regional manager to becoming a pioneer in Banking and a specialist in Public Sector marketing. His success with government sales, combined with an enduring passion for politics, led IBM to ask Charles to start and develop what would eventually become a groundbreaking Public Affairs office in Washington DC, where he retired, after 40 years as Vice President. Driven by a thirst for knowledge and experience, Charles was a consummate traveler: he traveled around the world as a bachelor, internationally as a global executive, and in retirement where he traveled for 25 years with his longtime companion Charlotte Potler Klein. Visiting over 70 countries, Charles especially loved train travel: Trans-Siberian Railway from Vladivostok to Moscow; Beijing to Moscow through Central Asia; across Australia; across Canada; London to Venice; Cairo to Luxor; Adelaide to Alice Springs; and Johannesburg to Capetown. Charles' curiosity didn't stop with politics and travel.
He was a consummate student and collector. His collections ranged from European porcelain, to Native American art, to political cartoons of the late 19th and 20th century. His most prized collection filled a climate controlled room-full of over 3,500 Spanish Civil War books, pamphlets, magazines, newspapers and musical recordings. Chuck, as he was known to many, could be tough. He was opinionated, definitive, and always well informed. Yet, as someone recently remarked, "he was as affable, kind, patient and humble as he was brilliant and accomplished." He learned from everyone, regardless of status, and everyone learned from him. He was a sought after confidant, as well as impactful board member - serving the Washington Hospital Center Board for 18 years, the Institute of American Indian Art for 10, and the Lambda Chi Alpha Fraternity for 6.A Celebration of Life Service was held September 21, 2022 at The Fox Hill Community, Bethesda, MD. A Graveside Service will be held October 17, 2022 at 11:00 a.m. at Highland City Cemetery, Highland, IL. He is being interred next to his mother, who lived to be 110.
Survivors include: Companion - Charlotte Potler Klein; Daughter - Linda H. McKittrick, Tucson, AZ; Son - Charles E. (Ana Gasteyer) McKittrick III, Brooklyn, NY; Grandchildren - Frances Mary McKittrick, Brooklyn, NY; Ulysses Holmes McKittrick, Brooklyn, NY; Brother - Jack M. (Betty W. "Waldean") McKittrick, Redmond, OR.
He was preceded in death by: Father - Charles E. McKittrick, Sr. - Died 12/01/1980; Mother - Elva J. (nee Matter) McKittrick - Died 8/10/2011; Ex-Wife - Alice (nee McCausland) McKittrick - Died 3/06/2020.
Arrangements are being handled by Spengel-Boulanger Funeral Home in Highland, IL.
Graveside Service and Interment will be at 11:00 AM on Monday, October 17, 2022, at Highland City Cemetery in Highland, IL,
Memorial contributions may be made to the Institute of American Indian Arts, IAIA Foundation, 83 Avan Nu Po Road, Santa Fe, NM 87508-1300.
Obit Provided By:
Spengel-Boulanger Funeral Home