Charles Hoffstetter
Maryville | Friday, July 16 2021 |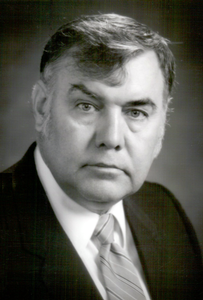 Charles Edwin Hoffstetter, 90, passed away on Friday, July 16, 2021, at Anderson Hospital under hospice care.
Charles was born June 14, 1931 in Staunton, Illinois, the son of Edwin and Ida (Kohlenberg) Hoffstetter. They both preceded him in death.
On May 5, 1957, he married Esther Aljets at Emmaus Lutheran Church in Dorsey. She passed away in 2001. He later dated Sylvia Kuzmik until her death in 2017.
Surviving are a daughter and son-in-law, Elizabeth and Kevin Saul of Wood River; three sons, Charles Hoffstetter Jr. and his wife Paula of Dover, Tennessee; Glen Hoffstetter and his wife Sylvia of Falcon, Colorado; and Van Hoffstetter of Godfrey, Illinois; five grandchildren, Nathan Hoffstetter, Jared and Aaron Saul, Samantha (Tyler) Prentice and Michele (Tyler) Beardsley, and one great-grandson Andrew Parrott.
Charles graduated from Roxana High School in 1951. While in high school he worked at a bowling alley in Wood River setting pins on double lanes. After graduation he worked as an oiler on the Standard Oil River Boat traveling up and down the Mississippi. He served as an Electrical Instrument Repairman in the U.S. Army as Corporal from 1952-54 in Germany during the Korean War. He was able to take furlough at the same time as his brother Dean, also in the Army, and together they rode motorcycles throughout Europe. Charles retired after 34 years from Shell Oil Refinery working as a Senior Inspector in Engineering Services.
When Charles was a young child, he sat on the lap of Robert Wadlow (the world's tallest man) at a shoe store in Alton when Robert was promoting shoes for the International Shoe Company. When Charles was 14, in 1946, he traveled with his class to Fulton, Missouri and witnessed former British Prime Minister Winston Churchill give his famous "Iron Curtain" speech. Charles later asked his teacher why Mr. Churchill was saying the Soviet Union was evil when before Charles was taught that Russia was our ally and its people were good and hard-working. His teacher replied that Charles had just witnessed his first lesson in propaganda. Charles also played ping pong against singer Eddie Fisher (and won) when Eddie was singing with the United States Army Band in Germany.
Charles enjoyed bowling and won many trophies and league championships. He continued bowling with family and friends for many years in a senior league. He rode motorcycles for over 65 years, attending many motorcycle rallies across the United States with his wife Esther. He always said a motorcycle trip to Hermann, Missouri added years to his life. Charles was almost 80 when he slid his motorcycle on a patch of ice, causing the 650-pound vehicle to fall on his leg and fracture it. He was laid up for at least six months with a broken leg, but that did not deter him from riding after he healed. He then purchased a three-wheeled motorcycle, a Can-Am Spyder, and continued riding until he lost the vision in one eye. Charles always said he had one good eye, one good leg and one good ear. He would say he was okay with his condition but Lord please don't take any more!
Charles also enjoyed and excelled at skeet and trap shooting. He would set up tin cans on a log in the woods and would teach his four kids how to accurately shoot using BB-guns. Charles enjoyed many family camping trips starting with a VW camper and progressing to a motor home when the family got bigger. He and his wife also traveled all throughout Europe, visited Russia, and vacationed in Alaska and Hawaii. He went on frequent road trips with his wife, mother, and brother Lee. Charles never knew the meaning of a "No Trespassing" sign - these were just invitations to explore. He would find ways to bend rules and if caught, he was good at playing the confused senior citizen.
One of his grandmother's favorite expressions was, "You did good, you did good!" and his children loved to hear that expression when he would direct it toward one of them. Charles recently said he was born on Flag Day, married on Cinco de Mayo and the day he would die would be doomsday. Several months ago he saw a motorcycle when his daughter had taken him out on a drive. He said he would love to be riding a motorcycle, he would just drive and drive and never come back. His daughter said with his dementia he wouldn't know where he was or where he was going. He just laughed and said he didn't care, it would just be another great adventure.
In addition to his parents and wife, he was preceded in death by his brothers Lee and Dean Hoffstetter.
Also surviving are sister-in-laws, Ruth Kuethe and Mary Bixen of Alton and a brother-in-law, Frederick Aljets of Holiday Shores.
Visitation will be from 5-7 PM, on Thursday, July 22, at Pitchford Funeral Home in Wood River. Funeral services will be held at 10 AM on Friday, July 23, at St. Paul Lutheran Church in Wood River. The Rev. David Schultz will officiate. Burial will follow at Rose Lawn Cemetery in Bethalto.
Memorials may be made to St. Paul Lutheran Church in Wood River.
Obit Provided By:
Pitchford Funeral Home