Charles "Charlie" Mason
Alton | Tuesday, May 5 2015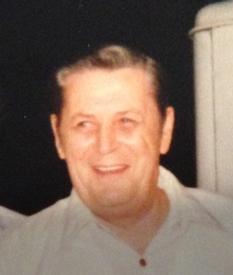 Charles (Charlie) Mason, 89, finished strong in his course of faith on Tuesday, May 5,
2015.
After graduating from Alton High, he served his country in the Navy during WWII.
Upon
coming home, he met the love of his life, Eileen Fenwick. They married and began a
family (Cathy & Jim) after Charlie graduated from Shurtleff College.
Charlie worked in finance and was a great provider, devoted husband & Dad. He loved
his grandkids, great grandkids, nieces, nephews, etc.; also sports and coaching.
Charlie
was fair and honest. He taught his kids the value of, and dignity in, work. Charlie was
always there for his family (including helping to raise his siblings) and for the underdog
in life. He loved a good joke and a story.
Charlie's faith flourished in the last season of life and was he was grateful to God for a
long, good life in which he overcame obstacles. Eileen was a huge blessing to him as
were many friends. He will be missed.
Visitation is Tuesday, May 12, 2015 at 2:00 pm at The Villages of St. Peter's in St.
Peters, MO. A celebration
of life will follow at 3:00 p.m. Gent Funeral Home in Alton is in charge of arrangements. Additional information and online guest book may be found at www.gentfuneralhome.com