Charles Roche
Edwardsville | Thursday, January 7 2021 |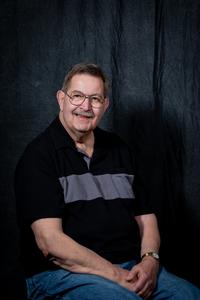 Charles Albert Roche, 71, of Edwardsville, IL, passed away at 5:35 p.m. Thurs. Jan. 7, 2021 at Anderson Hospital in Maryville, IL.
He was born June 15, 1949 in St. Louis, MO to the late Anthony & Arlene (Baltz) Roche.
He was a beloved husband to Marie (Dalton) Creek who he married in Las Vegas, NV. She survives in Edwardsville.
Charles had been an assistant manager for K-Mart for 25 years. He was a member of New Creation Fellowship Church in Mitchell, IL.
In addition to his wife, he is survived by a daughter: Vicky (Richard) Adler of Mitchell, IL; a son: Brad (Carla) Rooney of MO; grandchildren: Amy Olsher (Nick) of Ferguson, MO, Abigail (Aaron) Jackson of Maryland Heights, MO and Michael Reynolds (Nicole) of Granite City, IL; great-grandchildren: Reese Reynolds, Jack Reynolds and Bella Jackson ; 3 brothers-in-law: Mike (Kim) Slaton of Granite City; James (PJ) Dalton of TX and Terry (Carol) Slaton of Alton, IL; 2 sisters-in-law: Nancy Roche of St. Louis, MO and Phyllis Gunn of Ruma, IL; and a niece: Diane Hampton of St. Louis.
Besides his parents, he was preceded in death by a daughter: Tina Merritt; and a brother: Tony Roche.
Services are private. Arrangements with online information and guestbook through Wojstrom Funeral Home & Crematory may be found at www.wojstrom.com.
Obit Provided By:
Wojstrom Funeral Home & Crematory Inc