Charles Robertson
Carlyle | Monday, January 18 2021 |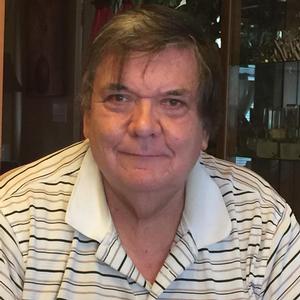 Charles 'Chuck' Alan Robertson, 69, of Carlyle, Illinois, passed away on January 18, 2021, in his home surrounded by loved ones. Chuck was born on November 14,1951 to Alexander and Ethel Robertson in Chicago, Illinois.
Chuck joined the Cavalier's Drum and Bugle Corps in 1969 at the age of 18 as a Color Guard. In April 1975, he met his 'his first, his last, his only' Diana Paxton, and they wed in December 1975, going on to adopt Diana's daughter, Raina, in 1978 and later have Kimberly in 1982. Starting in 1991, Chuck and Diana went on to be foster parents fostering a total of about 60 children. They adopted 4: Erik, Alexa, Kara, and Cassidy in the intervening years. Chuck loved to spend time with his family.
He loved to grill, to sit around campfires, and share the stories of his younger years. He had an infectious laugh, and a great sense of humor. His stubborn nature was something of family legend. It is a well-known fact that Chuck cherished his German Shepherds. Kamora, Luna, and Nisza held a special place in his heart, but he loved Kaluah the most. Chuck often commented towards the end that he was ready and excited to play fetch with her in Heaven.
Chuck was preceded in death by his parents, Alexander and Ethel, his brother Alexander, his favorite Shepherd, Kaluah.
He is survived by his wife Diana Robertson of 45 years, his children Raina (Michael) Show, Kimberly Robertson, Erik Robertson, Alexa (Paul) Robertson, Kara (Andrew) Plunkett, Cassidy Robertson, his grandchildren Kelsey, Anne, Connor, Paige, Bryce, Amelia, Hailey, Alexander, Mackenzie, Karlee, Kayden, Gio, Talen, Aidan, Lily, Maddie, Levi, Landen, Logan, Willow, Paisley, Jack, Zeplin, brother John Robertson, sister Judy (Rick) Kolasa.