Charles Rickert
Granite City | Wednesday, December 8 2021 |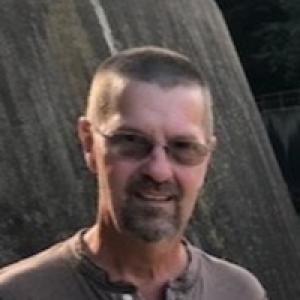 Charles Alan Rickert, Sr., 57, of Granite City, IL passed away on Wednesday, December 8th, 2021.
He was born at St. Joseph's Hospital in Alton, IL on Aug 26th, 1964 to Brenda Ann (Owens) and the late Thomas Rickert.
He married Debra Frazier on April 11, 1992, in Granite City, IL
He was a life-long resident of and attended school in Granite City, IL.
He spent many years working at Metro East Industries in Alorton, IL
Charles loved spending time with his family and often gave heartfelt speeches at family gatherings. He enjoyed music, John Wayne movies, and making Birdhouses. He had a green thumb and loved gardening and tending to his lawn. He loved being outdoors and especially near water. He had a unique sense of humor and liked telling jokes. Most of all, Charles adored his Grandchildren and loved spending time with them.
Aside from his wife, Debra, Charles is survived by; 2 sons: Brandon (Katie Seib) Fisk of Collinsville, Charles Rickert Jr. of Granite City; 3 Grandchildren: Jocelynn Fisk, Jesse Fuentes, Leela Fisk; a brother: Kent (Lyn Watts) Owens of Nashville, IL; 3 sisters: Constance Colyott of Vanburen, MO, Britta (Joseph Chinchock) Fernandes of Belleville, IL, Toni Owens of Glen Carbon, IL; his step-father: George Nord; 2 aunts Cathy (Terry) Williams, Charlotte Kipp; aunt and godmother: Nancy (June) Phillips; 4 nieces; 1 nephew; 3 great-nieces; 4 great-nephews; and 3 nephews-in-law.
Charles is preceded in death by his father; a grandson: Jack Waylon Fisk; 2 uncles: Robert (Bobby Joe) Rickert, Joseph Owens; and his grandmother: Constance Owens.
Visitation will be held from 4:00 pm until the time of service at 7:00 pm, Tuesday, December 14, 2021, at Wojstrom Funeral Home and Crematory, 3939 Lake Drive, Granite City, IL 62040.
In lieu of flowers, donations for the family may be sent to Wojstrom Funeral Home on their behalf.
Information and guestbook can be found at www.wojstrom.com
Obit Provided By:
Wojstrom Funeral Home & Crematory Inc