Cecelia Ellen 'CeCe' (Dougherty) Weiner
Jerseyville | Tuesday, December 15 2020 |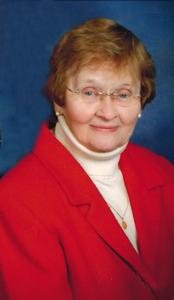 Cecelia Ellen 'CeCe' (Dougherty) Weiner, 83, passed away peacefully surrounded with the love of her family at 8:32 a.m., Tuesday, December 15, 2020 at her home.
She was born on October 23, 1937 in Pittsfield, and was the oldest of ten children born to the late William and Frances (Beiermann) Dougherty.
CeCe graduated with the class of 1955 from Jersey Community High School and went on to obtain her Nursing Degree from St. Joseph's School of Nursing in Alton, graduating in 1958.
She married Paul 'Cork' Weiner on July 5, 1958 at St. Francis Xavier Catholic Church in Jerseyville and together they were the proud parents of six children. Throughout their 62 years of marriage they considered themselves blessed with many wonderful memories raising their children and the enjoyment of their grandchildren and great grandchildren that followed.
CeCe began her career with Jersey Community Hospital in the Emergency Room, later moving to the Medical/Surgical floor and retired as Nursing Supervisor after 40 years of dedicated and faithful service to JCH. Giving in all that she did, her work did not stop there. She continued to volunteer for many years with the Jersey Community Hospital Foundation, spending countless hours at the JCH Resale Shop.
She was an avid reader and enjoyed sewing, making many clothes and blankets for her family throughout the years.
CeCe lived a full and blessed life, with her faith and her family at the core of everything she did. She was devout and strong in her Catholic faith and a longtime member of St. Francis Xavier Catholic Church in Jerseyville, volunteering at various church and school events. She demonstrated an unwavering love for her family and was an incredible wife, mother, sister and MeMe. Quiet in her demeanor, she always possessed a warm and welcoming smile and a positive outlook, no matter what life threw her way. Whether professionally or personally, she impacted so many people with her genuine love and compassion for those she encountered and she will be deeply missed by all who were blessed to have known her.
Surviving are her husband, 'Cork' Weiner of Jerseyville; six children and their spouses, Greg and Diane Weiner, David and Peggy Weiner and Karen Ficker, all of Jerseyville; Ellen and K.C. Wiedenman of Cedar Rapids, Iowa; Paul and Greg Erler and Scott and Jennifer Weiner, all of Godfrey; 17 grandchildren; 16 great grandchildren, with another on the way; four brothers and sisters in-law, William and Rhonda Dougherty of Jerseyville, Paula and Pauline Dougherty of Hannibal, Missouri, John and Joan Dougherty of Jerseyville and Michael and Margy Dougherty of Cottage Hills; two sisters, Paulette Bumgardner of Eureka, Missouri and Barbara Johnston of Middleburg, Florida.
In addition to her parents, she was preceded in death by a son in-law, Stephen Ficker, two grandsons, Ethan and Chandler; two sisters, Jane King and Sister Marie Andre Dougherty; a brother and sister in-law, Patrick and Frances Dougherty; as well as two brothers in-law, David Bumgardner and Bernie Johnston.
Visitation will be from 11 a.m. ' 1 p.m., Friday, December 18, 2020 at Crawford Funeral Home in Jerseyville.
Private Funeral Mass will be celebrated at St. Francis Xavier Catholic Church with burial at the St. Francis Cemetery, both in Jerseyville.
In lieu of flowers or plants, memorials may be given to St. Francis/Holy Ghost Catholic School in Jerseyville or to Jersey Community Hospital Foundation.
Obit Provided By:
Crawford Funeral Home