Carla Cousley
Alton | Saturday, July 10 2021 |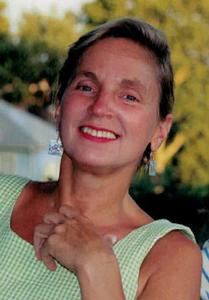 Carla Fox Cousley, age 70, was a caring wife, mother, grandmother, sister, aunt, and friend. She passed away peacefully on July 10, 2021 surrounded by her loving family.
Carla was born in Hannibal, Missouri on July 17, 1950. She was born to George and Marjorie Fox. She had wonderful memories of growing up in Hannibal with her favorite grandfather 'Woody' including 'cutting cookies' in Woody's car on the frozen Mississippi River and coating her legs with mud so the mosquitoes would not bite her while they fished together in the summer months. Her father, George, was a grocery store manager, so her family moved frequently. As a child, she lived in Steeleville, St. James, Farmington, Columbia (Missouri), and Springfield (Illinois). Her mother, Marjorie, was an insurance company executive.
Carla graduated from Hickman High School in Columbia, Missouri. She went on to attend the University of Denver on an academic scholarship. She attended the Sorbonne University in Paris, France during her Junior year. She graduated with a Bachelor of Arts degree in 1972 with majors in Psychology and Education. She was also a member of Phi Beta Kappa academic honor society. While in Denver, she learned to ski and enjoyed that sport for the rest of her life. At the time, she thought weekends started on Thursday afternoon and ended on Tuesday morning. She went on to teach French in Pawnee, Illinois for five years.
She met her husband, David, in Springfield, Illinois. They were married in 1977 by Reverend Larry Jackman in the First Presbyterian Church of Springfield, a church in which Abraham Lincoln had been a member. Later that year, Carla and David relocated to Alton, Illinois. They loved the Mississippi River, historic homes, and Midwestern values. Carla spent the next seven years teaching French in the Ladue and Lindbergh school districts.
Her life's joy was raising her children, daughters Sarah and Caroline. During their younger years, she chose to stay home and raise them. She sewed dresses for them and made numerous arts and crafts projects. She was a loving, devoted wife and mother. As her children grew older, she continued her education pursuits, and she received a Master of Arts in Psychology from St. Louis University in 1982. She also received a Master of Science in Speech from Southern Illinois University Edwardsville in 1999. Carla eventually went back to work and spent 18 years in the St. Louis Special Education School District in Riverview Gardens as a speech pathologist. She loved her students and fellow staff members and shared her sense of humor with them. She reluctantly retired in 2020.
Carla was a dedicated member at the First Presbyterian Church in Alton. She was ordained as a Deacon and served on the Board of Deacons. She was also ordained as a Ruling Elder and served on the Session. The church was an important part of her life. Carla lived life to its fullest. She loved to make others laugh with her jokes, karaoke, and dance moves. She attained excellence as a long-distance runner and in the 90s, completed the 10-mile River Road Run in 90 minutes. She took great pleasure in gardening and had beautiful flowers in her garden from May to October. Her favorite flowers were sunflowers and daisies. She was a creative photographer whose topic was typically her children and captured lots of memories on beaches, hikes, and everyday life. Carla was a fish out of water and enjoyed swimming anywhere she could ' from the Gulf of Mexico to her pool next to her garden. She loved watching her granddaughter, Layla, learn to swim in her pool.
Carla and David were married for 44 years. Together, they enjoyed a wonderful life and shared a love of their children, books, films, art, music, and travel. They hosted many annual Fourth of July parties and took much delight in neighborhood impromptu get-togethers. They were fortunate to live nearby several family members and dear friends.
Carla is survived by her husband David, daughter Sarah and granddaughter Layla, all of Alton, and daughter Caroline, of Las Vegas, Nevada. She is also survived by her brother and his wife, George and Lois Fox, of Waverly, Illinois as well as her nephew Jonathan, his wife Jamie, and their son Victor of Champaign, Illinois. Carla has two surviving uncles, Dr. James Martin of Minneapolis, Minnesota and Dr. Harold Martin of Denver, Colorado, and their families. She has two surviving brothers-in-law, Steve Cousley and Robert Thornberry of Alton, Illinois along with their children, grandchildren, and respective families.
She was preceded in death by sisters-in-law, Mary Mader, Mary Lou Cousley, and Carole Thornberry.
Services will be held at First Presbyterian Church in Alton on Friday, July 16, 2021, with the visitation starting at 9:30AM and service following at 11:00AM. Gent Funeral Home is overseeing arrangements. In lieu of flowers, please send any memorial contributions to the First Presbyterian Church of Alton.
Carla will be extraordinarily missed and will live on in spirit as many stories will continue to be shared amongst loved ones. She lived a fulfilling life and would thank all who made it so.
Online guestbook and information may be found at www.gentfuneralhome.com
Obit Provided By:
Gent Funeral Home