C. Griffin
Godfrey | Monday, February 8 2021 |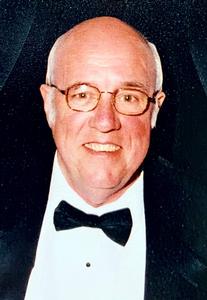 C. Gean Griffin, 81, father of three daughters, four grandchildren and three great grandchildren passed away Monday, February 8, 2021 at Holy Cross Hospital in Germantown, MD after suffering for years with Parkinson's disease and complications from COVID-19.
He is survived by his wife Mary Ann Griffin (Borgman). Gean and Mary Ann began dating over 65 years ago and were married at Corpus Christi Catholic Church in Jennings, MO on April 28, 1962. Born on September 3, 1939 in Arbyrd, MO, the son of the late Gean and Kathyrine (Proffer) Griffin.
Gean was a life-long banker, lastly at Alton Bank, followed by Meridian Bank in Alton. Gean loved to work on his large home after retirement. He was always busy with something. Gean enjoyed teaching his daughters and grandchildren how to fix just about anything that he was working on.
Gean is survived by his wife Mary Ann Griffin (Borgman) of Clarksburg, MD, his three daughters, Suzanne Griffin, Clarksburg, MD, Sandra Wilson, of Godfrey, IL and Pamela (William) Jones of Clarksburg, MD. Gean is also survived by his four grandchildren, Danielle Venardos of Godfrey IL, Jessica Jones, William Jones, and Jonathon Jones all of Clarksburg MD. Gean also was blessed with three great-grandchildren, Wally Venardos, Lucy Venardos and Mary Jane Venardos. Gean is also survived by his siblings, Diane (Glenn) Brewer of Pryor, OK and Michael (Laura) Griffin of Fenton, MO.
Gean was very involved in The Exchange Club of America in the Alton chapter, having served many positions including President. Gean was also a member of St. Ambrose Catholic Church in Godfrey and St. Mary's Catholic Church in Alton. Gean was a friend to many and has many life-long friends, turned family. He was always willing to jump in and help anyone in need. Even during his suffering with Parkinson's, he always wanted to 'fix' the problem.
No services are planned at this time. There will be a celebration of life in St. Louis later this summer when COVID allows for safe travel. Notices will be sent out with more information. The family is accepting fond memories, stories, and pictures at memoriesofgean@gmail.com. We will be compiling a book of memories for Mary Ann.