Brian Walsh
Wood River | Wednesday, February 23 2022 |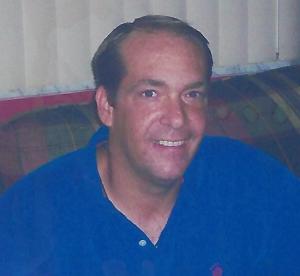 Brian Joseph Walsh, 49, of Wood River, having fought kidney disease for some time, passed away at 7:23 a.m., Wednesday, February 23, 2022, at Alton Memorial Hospital.
Brian was born on January 17, 1973, in Alton. He was a son of Michael and Janice (Naville) Walsh of Wood River.
Brian had worked in the foodservice industry.
He was a member of Holy Angels Catholic Church in Wood River. He was also a member of Family Brother Monk at Assumption Abbey in Ava, MO, and enjoyed visiting various monasteries across the country.
Along with his parents, he is survived by 3 brothers, Jimmy & Annie Walsh of O'Fallon, MO, Sean & Kerry Walsh of Lake St. Louis, MO, Marc Walsh of Mascoutah; 2 nieces, Annabelle, Kennedy; 3 nephews, Colten, Cade, Drake; many cousins & friends.
Brian was preceded in death by his grandparents, Bill & Pat Walsh, Del & Midge Naville.
Visitation will be from 9:30 a.m. to 12:00 p.m. Saturday, February 26, 2022 at Holy Angel's Catholic Church in Wood River.
Funeral Mass will begin at 12:00 p.m. with Father Don Wolford officiating.
Burial will be at St. Patrick's Cemetery in Godfrey.
In Lieu of flowers, please donate to the 5 A's Humane Society in Godfrey.
Gray Funeral Home in Wood River is in charge of arrangements.
Obit Provided By:
Gray Funeral Home