Brandon Gene Ulrich
East Alton | Wednesday, April 2 2014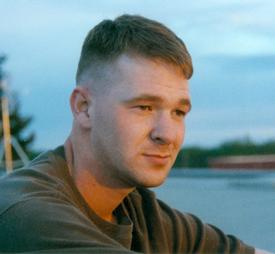 Brandon Gene Ulrich, 37, of East Alton, IL, died at 8:23 p.m. Wed. Apr. 2, 2014 at his home surrounded by his family.
He was born May 28, 1976 in Alton, IL to Abigail (Fischer) Ulrich of St. Louis, MO and Richard "Rick" E. Ulrich of Cottage Hills, IL.
On Dec. 21, 2007, he and Jeniffer Lynn Baker were married in Jerseyville, IL. She survives in East Alton.
Brandon was a U.S. Army and Army Reserve veteran, serving from 1998 to 2003, mainly in Alaska where he and his wife fell in love with the natural beauty of the area. Following his military service, he was a welder at Olin until illness forced his retirement in 2007. He was known to his friends and family as a "Master Fix It". He loved spending time with his family and dogs.
In addition to his wife and parents, he is survived by: 2 daughters, Jayden Alexis Ulrich and Adrianna Jordan Ulrich of East Alton, a sister, Leza Ulrich of Springfield, IL, step-mother, Justine "Dusty" Ulrich of Cottage Hills, step-sister, Rachel Stradtmann of Cottage Hills and a step-brother, Kenny Stradtmann of Bethalto, IL.
A memorial visitation will be held from 4:00 p.m. to 8:00 p.m. Mon. Apr. 7, 2014 at Paynic Home for Funerals.
Memorials may be made to the Wounded Warrior Project.
Online information and guestbook may be found at www.paynicfh.com
Obit Provided By:
Paynic Home for Funerals