Boyd Clark
Collinsville | Monday, January 31 2022 |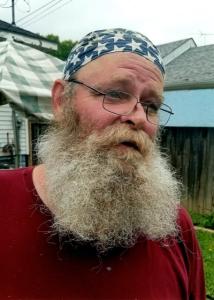 Boyd Clark, 61, of Collinsville passed away Monday, January 31, 2022, at his home surrounded by family. He was born February 12, 1960, in St. Louis, MO to Lloyd Clark Sr. and Gladys (Rickert) Clark.
Boyd enjoyed working on bikes and small engines. He was very neighborly and enjoyed helping others. In his free time, he loved being in his garage or being outdoors and fishing.
He is survived by his life companion, Karen Hamilton, daughters, Lila and Carolyn Clark; stepdaughters, Mary (Walter) Lamar, Trisha (John) Carrico, and Jaimie (Jason) Mathenia; sons, Barry Burcham, Boyd Keelin, Brad Clark, and Billy Clark; stepson, Richard (Amber) Hamilton III; brothers, Lloyd (Alice) Clark Jr, Floyd (LaShawna) Clark, Terry Clark, Don (Louise) Shipman and Corky Clark; two sisters, Carolyn Mason and Charlene Worthington; numerous, grandchildren, great-grandchildren and nieces and nephews.
He was preceded in death by his parents; wife, Melissa (nee: Keelin) Clark; daughter, Laura Doty; brother, Lonnie Clark, and two sisters, Dixie Counts and Doris Ryan.
A visitation will be held from 11 a.m. until the time of services at 1 p.m. Friday, February 4, 2022, at Wojstrom Funeral Home & Crematory in Granite City. Memorials can be made to Karen Hamilton. Online guestbook available at www.wojstrom.com.
Obit Provided By:
Wojstrom Funeral Home & Crematory Inc