Bobby Carter
Alton | Monday, March 14 2022 |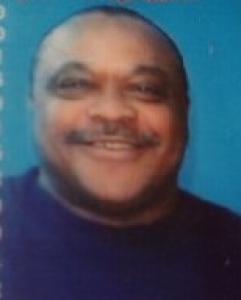 Bobby Leon "Jerry" Carter was born August 12, 1941, in Alamo, Tennessee to the union of John Carter and Dorothy Smith. Both parents proceeded him in death; also, his loving brother Rostelle "Junior" Smith.
"Jerry" was educated in the Tennessee Public School System.
"Jerry" moved to Saint Louis, Missouri; welcomed by a host of family and friends. He valued spending time with his family and friends.
He loved going out and talking on the phone.
"Jerry" confessed his hope in Christ at Friendly Temple Church in Saint Louis, Missouri.
"Jerry" was a dedicated worker. He had multiple jobs before he retired from Hussman after working 14 years.
"Jerry" was blessed with seven children: Constance Carter, Darlene (Anthony) Adams, Tina, Aurdrian, Trent, Chantel and Natasha (Rico) Jones. We also loved his four step-children: Tony, Charles, Latrica, and Allen.
"Jerry" married Bessie Tuggle on January 26, 1989. They were together until his death.
"Jerry" made his transition on Monday, March 14, 2022.
"Jerry" leaves to cherish his memory: his wife, Bessie, seven children, four step-children, two sisters: Dr. Flora Henderson and Caroline Carter, one brother: John Carter, two nieces: Janice and Montana, his good friends: Jean Cornell, Roy Elliott, and David Garrett, a host of nephews, grandchildren, great-grandchildren, cousins, and friends.
Visitation will be on Saturday, March 26, 2022, at 11 am at Harrison Funeral Chapel with funeral services to follow at 12:00 pm.
Obit Provided By:
Harrison Funeral Chapel