Billy Fraley
Carrollton | Monday, February 21 2022 |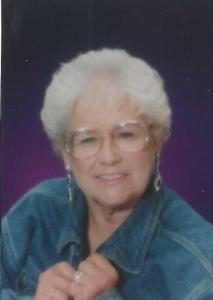 On February 21, 2022, Billy Lou Hildred Fraley left this world, kicking and screaming, much the same as 88 years ago when she was born on July 9, 1933, to the late William O. and Tossie Grizzle Hildred of Jerseyville.
Billy Lou married Ralph Fraley on July 17, 1953, and he preceded her in death on March 10, 2005.
Surviving are three daughters; Debra Wolfe and husband Fred of Carrollton, Sherry Fraley and husband Darold Range of Greenfield, and Luci Strotheide and husband Brian of Edwardsville. Grandchildren; Jess Range and wife Amber, Montana Martin, Dakota Williams and wife Jessica, Elias Fraley, Benjamin and Madison Strotheide. Great-grandchildren; Jade and Jack Range, Hailey Turner and Lydia Williams, and Lance Fraley, sister-in-law Ruth Fraley and brother-in-law Robert Engel. Several nieces and nephews that were always part of the mainstream family also survive their Aunt Billy, along with her live-in caretaker, Kara Retherford.
Billy was preceded in death by her parents, husband, and son Lance Fraley. Also by a sister, Betty Engel, infant sister Esther Marie, brothers-in-law and sisters-in-law Orville and Mary Fraley, Mamie and Don Shelton, Lila and Willie Vanausdoll, and Raymond Fraley.
Billy Lou was a farmer's wife, mother, and particularly proud grandmother. She played in the garden during her younger years, sewed many craft projects, collected the odd antiques, and was a 4-H leader to the Carrollton Buccaneers for many years. Billy and Ralph square danced with their relatives and friends throughout the years, traveling with the dancers on several vacations. A great accomplishment later in life was to become an EMT where Billy worked for the Greene County Ambulance for thirteen years until arthritis became too overbearing. She learned and retained a wealth of medical knowledge that was still being given freely right up to her death. Many will remember Billy as an avid poultry producer, which gained her an eclectic group of feather enthusiasts along the way. It also gave her the loving nickname, 'Grandma Chickenhead'!
The world will be a quieter place without Billy Lou in it sharing hundreds of stories with anyone who had the time to sit and listen.
Visitation will be from 10 A.M. until noon on Saturday, March 12, 2022, at Airsman-Hires Funeral Home in Carrollton. Funeral services will be conducted immediately following the visitation. Burial will be in Carrollton City Cemetery with a lunch served afterward at the First Baptist Church of Carrollton.
Memorials may be made to the Greene County 4-H Foundation and the Greene County Ambulance. Condolences may be left online at www.airsman-hires.com.
Obit Provided By:
Airsman Hires Funeral Home