Betty Kessler
Collinsville | Thursday, February 3 2022 |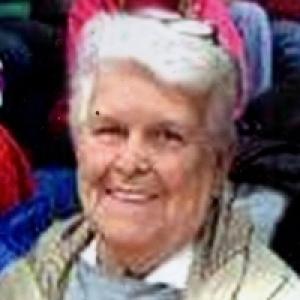 Betty Ruth Kessler, 82, of Collinsville, IL, formerly of Granite City, IL, passed away at 8:10 a.m. Thurs. Feb. 3, 2022, at Liberty Village in Maryville, IL.
She was born on Apr. 17, 1939, in Tulare, CA to the late Jesse & Anna Mae (Means) Owens.
On June 9, 1957, she and Larry Arnold Kessler were married in Granite City. He preceded her in death on Oct. 21, 2016.
Betty was a military wife for more than 20 years and enjoyed spending time with her children and grandchildren.
Survivors include 4 daughters: Letty Yuvienco of Collinsville, Karyn (Michael) Johns of Collinsville, Jodi (Carl) Berry of Lebanon, IL and Candi (Mark) Strehl of Highland, IL; 19 grandchildren; 14 great-grandchildren; a sister: Karen Louise Ruder of FL; and a sister-in-law: Donna Kessler of Granite City.
In addition to her parents, she was preceded in death by a daughter: Melinda "Mendy" Sue Anderson; step-mother: Virginia Owens; and mother-in-law: Irene Wilkinson.
Visitation will be from 11:00 a.m. until time of services 1:00 p.m. Mon. Feb. 7, 2022, at Wojstrom Funeral Home & Crematory with Pastor Kyle Wright officiating. Burial will follow at St. John Cemetery on Maryville Rd.
Memorials may be made to the American Cancer Society.
Arrangements with online information and guestbook through Wojstrom Funeral Home & Crematory may be found at www.wojstrom.com.
Obit Provided By:
Wojstrom Funeral Home & Crematory Inc