Betty Bucher
Edwardsville | Monday, July 24 2023 |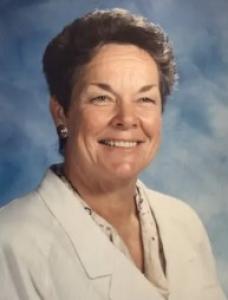 Betty "Betsy" Ann (Allen) Stone Bucher, 88, passed away at 6:55 am on Monday, July 24, 2023, at University Nursing and Rehabilitation in Edwardsville.
She was born September 3, 1934, in Brighton, Illinois to Mr. and Mrs. Charles L. and Annella (Clower) Allen.
She married Roy L. Stone on April 6, 1953, in Alton, IL. He was a veteran of the U.S. Navy. He preceded her in death on February 3, 1989. Later, she married Robert Bucher in Godfrey, IL.
Betsy was a graduate of Alton High and studied music - piano and organ. She worked at St. Mary's School for 5 years as a school secretary and music teacher. Later, she was the Music Director at St. Ambrose from 1988 - 1998. In 1999, she moved to Florida and was the Music Director at Boca Grande Catholic Church from 1999 - 2010. After retirement, she moved back to Godfrey in 2011. She continued her love of music, playing piano at several local nursing homes. Her greatest joy was spending time with her family.
She is survived by two daughters, Kathleen Finnerty of Watertown, NY, and Sarah (Bucher) Rose of Alton, IL; three sons, John Stone of Bentonville, AR, Tom Stone of Austin, TX, and Jim Stone of Austin, TX; twenty-two grandchildren, Michael Stone, Andrew Stone, Christina Stone, Jennifer Stone, Michael Stone, Kristen Stone, Molly Finnerty, Meghan Finnerty, Olivia Stone, Charlie Stone, Will Stone, Taylor Stone, Chase Stone, Rachael Stone, Isabella Stone, Mitchell Stone, Augie Stone, Sammy Stone, Grace Rose, Leo Rose, Sophie Rose, and Lucy Rose; five great-grandchildren; and many nieces, nephews, extended family members and good friends.
In addition to her first husband, Roy, and her parents, Betsy was preceded in death by three sons, Dr. R. Michael Stone, Patrick Stone, and Daniel Stone; five grandchildren, Nathan Stone, Hannah Finnerty, J.J. Finnerty, Brian Patrick Stone, Christopher Stone, two brothers, Charles Allen, Jim Allen; and three sisters, Virginia Crouch, Jean Forsee, and Joanita Allen.
Visitation will be 4:00 pm until 7:00 pm on Thursday, July 27, 2023, at Elias, Kallal & Schaaf Funeral Home in Godfrey.
A Mass of Christian Burial is scheduled for 10:00 am on Friday, July 28, 2023, at St. Ambrose Catholic Church in Godfrey. Celebrant, Father Steve Janoski.
Burial will follow at St. Patrick's Cemetery in Godfrey.
Obit Provided By:
Elias, Kallal & Schaaf Funeral Home