Becky Beiser
Jerseyville | Friday, June 17 2022 |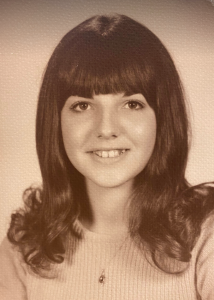 Becky Kay Beiser, 69, passed June 17, 2022, at Jerseyville Manor in Jerseyville. She was born on Sept. 17, 1953, the only child of Victor and Marjorie (Breitweiser) Beiser. She graduated from Jersey Community High School in June 1971 and the following August suffered a traumatic brain injury in an accident.
Despite her injury, Becky enjoyed a full life. She and her mother enjoyed spending time with her many uncles and aunts. Becky loved cats and never passed up an opportunity to pet her beloved "kitties." Becky is survived by her mother; her uncle, Herb Breitweiser of Jerseyville; and many cousins.
She was preceded in death by her father, as well as many aunts and uncles and cousins. The visitation will be held Thursday, June 23, from 10 - 11 a.m. at the Peace United Church of Christ in Jerseyville with the funeral immediately following. Burial will take place in Oak Grove Cemetery in Jerseyville. Memorials may be made to Peace United Church of Christ.
ALEXANDER FUNERAL HOME IS IN CHARGE OF ARRANGEMENTS
Obit Provided By:
Alexander Funeral Home