Barry Pearce
Bunker Hill | Friday, May 15 2015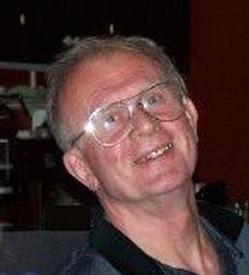 Barry Pearce died peacefully in his Bunker HIll, IL home at the age of 76 on 05.15.2015. Born 02.17.1939 in Feckenham, England, only son of Albert William and Margaret Phyllis (Painter) Pearce. Retired Aircraft Mechanical Engineer. Served in the Royal Air Force 1956-1968. Barry worked for the same airline for over 35 years: Transair/PWA/Canadian Airlines/Air Canada.
Barry is survived by his wife Judith (Moose) Pearce.
Barry had three children Jean Pearce, Nicola Pearce, Steven Pearce, & added a fourth with the adoption of Wendy Pearce.
Daughter In-law: Elysia (Edwards) Pearce and Son In-law: Ron Kerscher
Nine Grand Children: Noah, Kyle, Roman, Ava, Megan, Natasha, Raven, Brendan, & Holly.
Nine Great Grandchildren: Michael, Ellie, Drake, Vincent, Issac, Joseph, Eli, Lynne, Jaiden
Well Loved & Respected around the world, Barry Pearce leaves this world with no regrets to start his eternal life with those that have passed before him. We will all see Barry again someday and hold him in our hearts and memories till we meet again.
At Barry's request, no funeral services will be held, instead a BBQ in Bunker Hill will be announced at a later date. Also there will be a celebration of life for Barry Pearce in Calgary, AB. Canada, dates are not set yet.
In lieu of flowers, please send donations to Bunker Hill Area Ambulance Service ( 123 S Washington Street, Bunker Hill IL 62014 Phone. 618-585-2500 )
Marks Mortuary is handling arrangements.
Obit Provided By:
Mark's Mortuary