Barbara Kirbach
Jerseyville | Monday, November 21 2022 |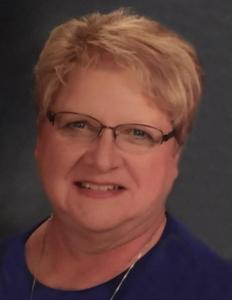 Barbara Jane Kirbach, 68, passed away at 2:19 a.m., Monday, November 21, 2022, at her residence after a valiant battle with ALS.
She was born in Alton, on October 28, 1954, the youngest of five children born to Paul E. and Gertrude (Pohlman) Arnold.
Barb grew up in Grafton along with her four older siblings. She attended Grafton Schools and her faith was solidified at St. Patrick's Catholic Church. Barb was extremely proud of her family and her Grafton roots. She graduated in 1972 from Jersey Community High School and later attended Gem City College in Quincy.
She married the love of her life, Martin Kirbach, on November 28, 1981, at St. Patrick's Catholic Church in Grafton. Together they were blessed with their three sons and would have celebrated their 41st wedding anniversary on Monday, November 28th.
Barb began her working career at Alton Banking & Trust. She later went on to spend many years at the Prescription Shop in Jerseyville, where she loved her co-workers and customers, who then became dear friends. In 1997, she accepted a position with the Jersey Community Unit School District 100. Through her 25 years of dedicated and loving service, she adopted her students as her own, and, as a result, was referred to as "Momma K" by many. She possessed an uncanny ability to connect with people, showing them a genuine concern for their well-being, while still able to possess a wicked sense of humor.
Her love for her family was unparalleled, and she couldn't have been more proud of Marty and their boys. As a dedicated farm wife, the guys were always fed well and supported in all ways possible. All of her boys could depend on their mom to pick them up when they were down, as well as when they needed a dose of reality to keep themselves going. Her world was complete; however, with the addition of her two grandchildren, her love was spread even further. She loved them with every ounce of her being, and those two "littles" could light up Barb's world even on some of her hardest days.
She is survived by her husband, Martin Kirbach; her three sons and their spouses, Paul and Brandon Kirbach of St. Louis, Missouri, Patrick and Kelli Kirbach of Jerseyville and Thomas Kirbach, and his fiancé' Kristen Malley, of Jerseyville; her two grandchildren, Emily and Corbin Kirbach; a brother and sister-in-law, Paul "Sonny" and Pat Arnold of Grafton; three sisters and brothers-in-law, Mary and Wilbur Church of Grafton, Suzanne Hedger of Grafton and Kathleen and Ron Reid of Springfield; a brother-in-law and sister-in-law, David and Mary Kirbach of Jerseyville; and many dear friends.
In addition to her parents, she was preceded in death by a brother-in-law, William Hedger; and her father-in-law and mother-in-law, Clement and Virginia Kirbach.
Visitation will be from 3 to 7 p.m. Monday at Crawford Funeral Home in Jerseyville, with a Rosary Recitation to follow.
A Mass of Christian Burial will take place at 10 a.m. Tuesday at Holy Ghost Catholic Church in Jerseyville, with Father Hyland Smith officiating.
She will be laid to rest in Oak Grove Cemetery in Jerseyville.
In honor of some of Barb's greatest passions, memorials may be given to the Jersey Community High School FFA or the Jersey Community High School Fine Arts Department.
The world would be a much better place if each of us adopted just half of Barb's love and devotion for each other.
Memories may be shared at www.crawfordfunerals.com.
Obit Provided By:
Crawford Funeral Home