Ba To
Godfrey | Monday, July 26 2021 |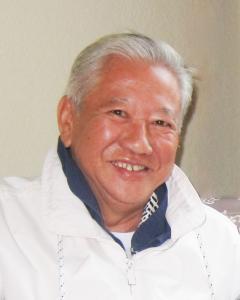 Our dear father and community friend, Ba Van To passed away on July 26, 2021 at the age of 78, in his homeland of Vietnam.
Dad was a man that did not shy away from a challenge. He had tremendous courage and faced fears of retaliation for rising against the North Vietnamese in the Vietnam war. He took tremendous risks and built a successful bank that served the community. He bravely decided to escape the country with his wife and children, facing the unknown, the vast ocean and pirates in a fishing boat with 25 others. Successfully beating the initial odds after a week on the Pacific, he and his family were rescued and began their journey to freedom. Enduring many hardships, Dad committed his strength and perseverance to forge a new life for his family.
Ba was a courageous, loyal and honest man full of integrity. Exuding kindness, he would put all others before the needs of his own and loved to spark up conversations with strangers that has ignited many, long-lasting friendships across the world and was cherished by everyone he met.
Ba met the love of his life, Nguyen Ngoc Thu, as youngsters in school, married and formed a bond that would last throughout their lives. He admired her soft, sweet voice and was struck by her beauty and enormous strength. Together they brought six children into the world and provided everything they could to ensure their future was a success.
Ba is remembered by his loving children: Son To and his wife, Thuong and his grandchildren, Tony and Brian; Trung To and his wife, Tu and his grandchildren, Selena and Taylor; Phuong To and his wife, Tien and his grandchildren, Nhi and Vy; Phong To and his grandchildren Benjamin and Samuel; and Huong Le and her husband, Daniel and his grandchildren, Khoi, Khai, Vinh and Ai Vy; and his many sponsors/friends who helped guide him to success.
Ba's ashes remain in Vietnam, but his spirit surrounds us all. The family is comforted to know he will now join his wife and daughter, Thu and Yen Xuan, and he will continue to watch over his children and grandchildren, as he has throughout his dedicated life. He will always be in our heart and remembered as the foundation that provided opportunity for generations to come through his many sacrifices.
In memory of Ba, donations may be made to Evangelical United Church of Christ in Godfrey, IL at 1212 W. Homer M Adams Pkwy, Godfrey, IL 62035.