Arvid Engdale
Godfrey | Saturday, February 20 2021 |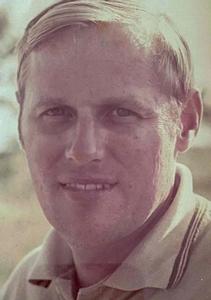 Arvid Charles "Chuck" Engdale, 83, died at 5:00 a.m. on Saturday, February 20, 2021 at Alton Memorial Rehab.
He was born June 6, 1937 in Moline, IL the son of the late Arvid Clifford and Dorothy Agnes (Chilberg) Engdale. Chuck served in the U.S. Navy.
He was a maintenance supervisor with Owens- Illinois, for many years, among other workplaces. He was a charter member of the Lewis and Clark Ham Radio Club and a member of the Carlyle Sailing Association.
On December 7, 1968 in St. Louis, MO he married Kathleen Murphy and they just celebrated 52 years of marriage. She survives.
Also surviving are two sons and one daughter, Daniel Engdale (Patricia) of Alton, Jennifer Engdale of Godfrey and Michael Engdale (Danielle) of St. Charles, MO, one grandson, Matthew Engdale and one grandchild arriving in July, two brothers, Richard Engdale (Judy) of Decatur, IL, Robert Engdale (Kris) of Minnetonka, MN, one sister, Roberta Froemke (John) of Vernon Hills, IL.
He was preceded in death by Mike and Danielle's daughters, Elizabeth and Lucy Engdale who were lost during pregnancy.
Visitation will be from 4:00-7:00 p.m. on Tuesday, February 23, 2021 at Gent Funeral Home in Alton where funeral services will be at 10:00 a.m. on Wednesday, February 24, 2021.
Burial will be at St. Patrick's Cemetery in Godfrey.
Memorials may be made to CareyKStrong. Please make checks payable to Keay Family Benefit Fund or the Alzheimer's Association.
The family would like to especially thank the healthcare staff of Cedarhurst of Bethalto, Alton Memorial Rehab and BJC Hospice.
Additional information and online guest book may be found at www.gentfuneralhome.com.
Obit Provided By:
Gent Funeral Home