Anthony Ventimiglia
Alton | Saturday, August 7 2021 |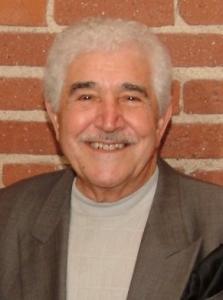 Anthony V. "Tony" Ventimiglia, 97, died at 12:20 a.m. Saturday, August 7, 2021 at his home in Alton.
Born November 4, 1923 in Alton, he was the son of Leonardo and Catherine (Pinta) Ventimiglia.
Tony attended catholic schools in Alton and was a member of St. Mary's Catholic Church in Alton. On April 15, 1944 he married the former Edith Ford at St. Patrick's Church in Alton. She survives.
Tony and his father Leo founded Midtown Restaurant in Alton in the early 40's. Tony and his wife Edie went on to open Tony's Restaurant in downtown Alton in 1954 where he worked until the time of his retirement. Tony was the kindest and hardest working man that his family has ever known. He loved his family, his friends, his customers and his restaurant with his whole heart. Tony was a legend in the Alton restaurant community.
Along with his wife Edith he is survived by a son, Michael Ventimiglia, grandchildren, Paul (Erin) Ventimiglia, Betsy Bechel, Shawna Ventimiglia, and Leonard Ventimiglia III, 10 great grandchildren and a sister, Pauline Muehling.
Along with his parents, he was preceded in death by a son, Leonard Ventimiglia and three sisters, Mary Long, Jo-Kay Butkovich and Anne Yeck.
Visitation will be from 10:30 a.m. until time of funeral Mass at 12:00 noon Thursday, August 12, 2021 at St. Mary's Catholic Church in Alton. Burial will be at Valhalla Memorial Park in Godfrey.
Memorials may be made to St. Mary's Catholic Church in Alton. Gent Funeral Home in Alton is in charge of arrangements. Online guestbook and information may be found at www.gentfuneralhome.com
Obit Provided By:
Gent Funeral Home