Anthony "Tony" Jacobs
Alton | Thursday, October 7 2021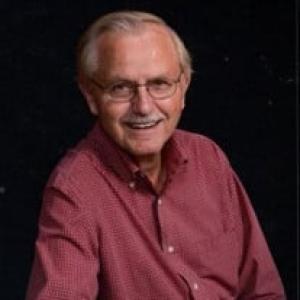 Anthony "Tony" Jacobs, age 85 died at 9:42 pm on Thursday, October 7, 2021, at Evelyn's Hospice House in Creve Coeur, MO.
He was born in La Crosse, Kansas on January 18, 1936, the son of the late Adam and Augustina (Wassinger) Jacobs. Tony was a former director at Beverly Farm in Godfrey and was active as a social worker for OSF St. Anthony's Health Center in Alton. He was well known in the community as a compassionate volunteer for many organizations, specifically the Godfrey Lions Club and St. Ambrose Catholic Church where he had been the organist for many years and active with the community outreach program. Tony lived a life of service to the poor and needy.
Tony married the former Mary Jo (Bergl) in 1973 in St. Louis, and she survives. Also, surviving are five sons; John Jacobs (Julie) of Godfrey, Mike Jacobs (Brittani) of Smithton, IL, Eddie Jacobs (Erika) of Godfrey, Jerome Jacobs (Lauren) of Godfrey and Marty Jacobs of New York, one daughter; Mary Ellen Jacobs (Monique) of Los Angeles, 12 grandchildren, and one sister; Sharon Jacobs. He was preceded in death by seven brothers; Darrell, Donald, Romeo, Virgil, Leroy, Larry, and Fred Jacobs.
Visitation will be from 4:00 – 8:00 pm on Monday, October 11, 2021, at Gent Funeral Home in Alton. Funeral Mass will be at 10:00 am on Tuesday, October 12, 2021, at St. Ambrose Catholic Church in Godfrey with Fr. Steven Janoski officiating. Burial will be private.
Memorials may be given to the St. Ambrose Community Outreach Fund. Online guestbook and additional information may be found at www.gentfuneralhome.com
Obit Provided By:
Gent Funeral Home